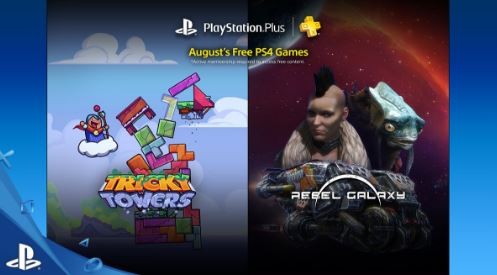 Sony has announced a new line-up of video games that will be available free of cost to members of PlayStation Plus. The games will be available in August. This line-up has more of the action and arcade games.
PlayStation Plus is a subscription based service with members getting access to exclusive online features like games on Instant Game Collection and other online multiplayer experiences for the PS4 system.
The line-up includes the following games:
"Tricky Towers," PS4
"Rebel Galaxy," PS4
"Yakuza 5," PS3
"Retro/Grade," PS3
"Patapon 3," PS Vita
"Ultratron," PS Vita, PS3, PS4
"Tricky Towers" is a physics-based tower building game that lets players to stack bricks and create a tower that does not topple. This being a multiplayer game, players will have to try and destroy the tower of the rivals. It also features three modes -- Race, Survival and Puzzle.
"Rebel Galaxy" is another game dealing with space combat and simulation from Double Damange Games. The game was released in 2015. It features space combat in a randomly generated universe.
"Yakuza 5" is a 2012 action-adventure video game from Sega and is part of the Yakuza series. The game featured five playable characters and had five game settings. The gameplay has two components -- Adventure Mode and Combat Mode.
"Retro/Grade" is a space battle game, where the player plays as ace pilot Rick Rocket. The gameplay is said to be a hybrid between rhythm game and shooter.
"Patapon 3" is a game rhythm game from developer Pyramid and Japan Studio. The game features multiplayer mode and competitive mode.
"Ultratron" is a old school arcade game from Puppy Games. The game features retro-futuristic sound and graphics, player responsive difficulty and a subtle system of tactics.