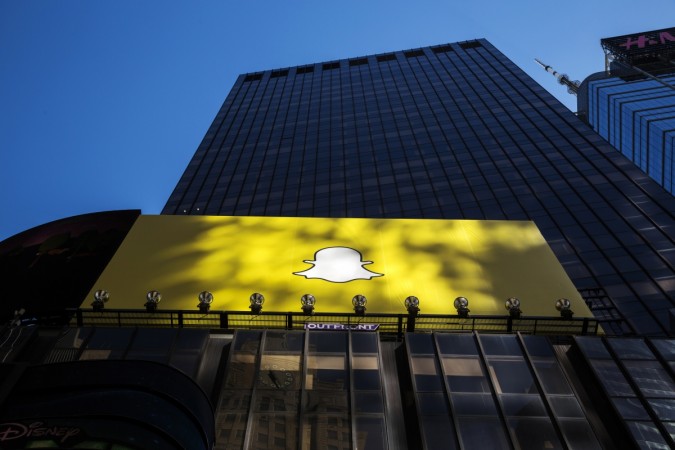 Snapchat Spectacles are here and they're all the rage. Lines could be seen in Venice Beach, snaking towards the Snapchat Spectacle vending machine. And the lucky few who did manage to get their hands on a pair can't stop crowing about it.
TechCrunch caught up with Jameson Detweiler, co-founder and CEO of AR startup Fantasmo.io. He said: "I'm not a huge Snapchat user, but I'm building an AR startup, so clearly I need to be playing with these. And they're a blast. I actually think this is going to get me to use Snapchat more".
"They're about as simple as possible. You pair them with your iPhone over Bluetooth. Just point them at the QR code on your phone. Then you give them a name. Once that's done, put them on, tap the button, and it records 10 seconds of video. The LED lights spin while you're recording. HD video requires you to set up wifi to import," he added.
Mashable's Saba Hamdy, who also got her hands on a pair, writes: "Snapping with sunglasses is a little confusing at first, but it gets easier after some time wearing them. You just have to press on the button above the camera and on the side of the glasses to take a 10-second video Snap."
"The moment you do, a white LED inside the frame lights up, signalling that recording has begun. There's also an outer LED ring, which illuminates so your friends know you are recording. If you press once on specs' button, you can extend your Snap to 20 seconds, and you can press again to extend to 30 seconds," he added.
The Spectacles can be bought for $130 at bright yellow vending machines — called "Snapbots" — that will travel around the US selling the device.
Each Snapbot will be in place for a day. The first one is already up near Snap Inc.'s headquarters near Venice Beach, California. If you want to track where Snapbots are located, you can use the map on the Spectacles website.
If you can't make it to a Snapbot, but want to try out how a pair of Spectacles would look on you, Snap Inc. has a QR code on the Spectacles website that you can scan to add a limited-time filter to Snapchat for virtually trying them on, the company says.