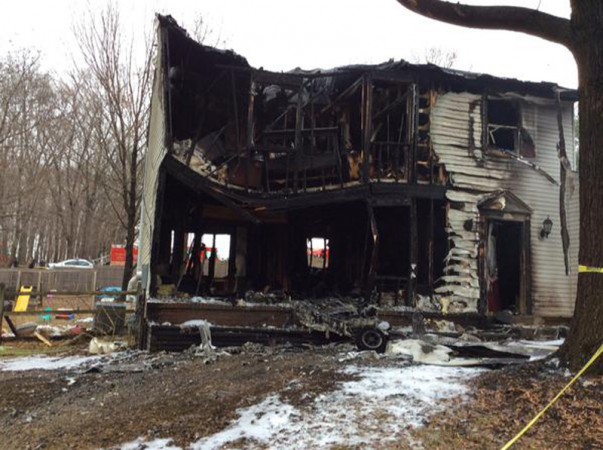 In a freak accident, a small private plane crashed into a house in the quiet Maryland neighbourhood on Monday, killing six people, including a one-month-old infant.
The accident occured at around 10.45 am local time on Monday when a small jet crashed into a home in Gaithersburg, a Washington D.C suburb, causing destruction and fire in two other houses as well.
The Embraer EMB-500/Phenom 100 twin-engine jet was reportedly approaching the Montgomery County Airpark in the area when it flew low and crashed.
Three people on board the jet were killed in the crash, the Montgomery County Fire and Rescue spokesman confirmed immediately after the accident. However, hours later, they also discovered the bodies of 36-year-old Marie Gemmell and her two young sons, 3-year-old Cole and a 1-month-old Devon, according to CBS Local.
Neighbours heard a loud sound and saw smoke rising from the house.
"I could hear a small explosion go off when I first opened the window, and you could just see the black smoke rising," Byron Valencia, a local, told NBC News.
It is not clear if any residents inside the house were injured.