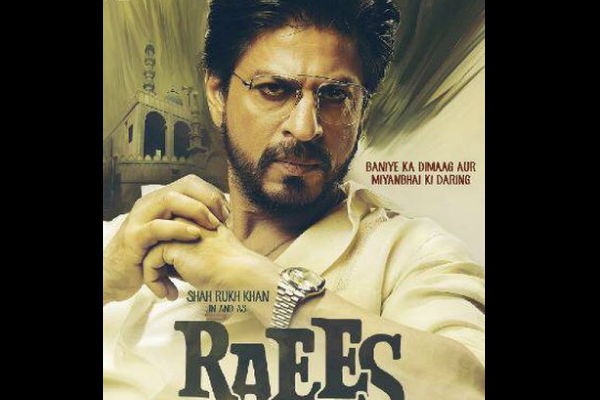 Shah Rukh Khan is currently in Gujarat for the shooting of "Raees", but members of the Vishwa Hindu Parishad (VHP) have reportedly opposed the film's shoot. Several members of the VHP took to the streets and burnt SRK's posters, demanding cancellation of the film's shoot, DNA reports.
A video has come up in which members of the right-wing organisation are seen raising slogans and burning posters of Shah Rukh at Kutch in Gujarat. SRK is in Kutch for a 15-day shooting schedule, which also includes a visit to Ahmedabad. Security has also been reportedly beefed up around the area where Shah Rukh has put up, owing to the protests.
Apparently, the VHP's protest against Shah Rukh and his upcoming movie is over the superstar's comment on intolerance in India. Reports suggest the VHP has demanded that the district collector cancel the shooting permit for "Raees" in Kutch. Members of the organisation have also reportedly threatened to create a ruckus at the film's set if their demand is not met.
This is not the first time any organisation has opposed the making or screening of a Shah Rukh Khan film following his remark on intolerance. Earlier, another right wing organisation, called the Hind Rashtra Sangathan, had threatened to vandalise all theatres in Indore that would screen the movie "Dilwale". It was reported that the organisation had installed banners across the city, in which Shah Rukh was called "deshdrohi" (traitor).
Even Aamir's upcoming movie "Dangal" is likely to face problems as BJP leader Kailash Vijayvargiya recently hinted it would will face the same disruptions in Indore as SRK's "Dilwale", reports PTI. Moreover, VHP chief Pravin Togadio earlier told TOI: "Both these actors do not have any love for their motherland, otherwise they would not have made such unpatriotic remarks."
During an interview, Shah Rukh had said religious intolerance would push India backward, and also expressed support for the protest of litterateurs. While, Shah Rukh received a lot of flak for the comment, Aamir, too, was highly criticised when he said certain incidents had alarmed him and his wife Kiran Rao once asked him if they should think of leaving India as she was worried about their child's safety.
Check out the video in which supposed VHP members burn Shah Rukh's posters in Kutch: