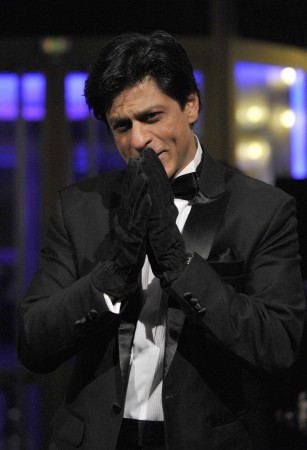 At a time when Salman Khan and Aamir Khan are making waves with their respective television show and upcoming film, rival Shah Rukh has once again grabbed the spotlight, but this time with a Hollywood fan follower.
On Saturday, the Bollywood Badshah found a new admirer in the famed Hollywood director Brett Ratner.
Ratner, known for his work in Hollywood films like "Rush Hour", "X-Men: The Last Stand, "Red Dragon" and "Tower Heist," posted on SRK's twitter handle, "@iamsrk I would love to work with you one day!! Big fan!!!"
To which an overjoyed SRK replied, "@BrettRatner would be my honour. I am an avid follower of ur work & a huge fan of ur films. Would love to come & see u work on sets one day."
Ratner reportedly invited SRK to the sets of ongoing film shooting of "Hercules" in Budapest.
Presently, Shah Rukh is busy wrapping up the shooting of Farah Khan's "Happy New Year" with co-stars Abhishek Bachchan, Deepika Padukone, Boman Irani and Sonu Sood.
Shah Rukh, who has been shooting for "Happy New Year" since September, made a quick visit to Mumbai and returned to Dubai for the shoot on Saturday.
Farah Khan also tweeted of SRK's return saying, "Can't believe @iamsrk is back evn tho his shoot's over!! true lov 4 his crew n above all 4 the Play station fifa!!
The cast and crew of "Happy New Year" were snapped having a gala time on several occasions. The images of the shoot were posted on several social networking websites. The film, produced by Red Chillies Entertainment, is slated for release on Diwali 2014.