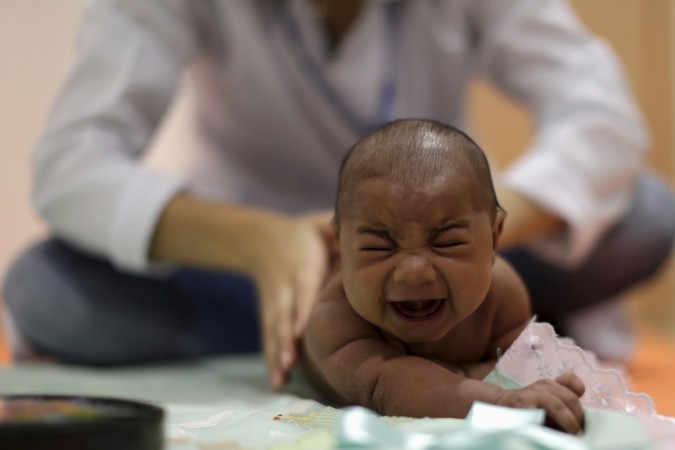 A first case of transmission of Zika virus through physical contact has been reported in Dallas, Texas. The virus was transmitted through sex and not a mosquito bite, the Centres for Disease Control and Prevention (CDC) said.
The unidentified person had not travelled to any Zika-affected countries, but contracted the virus from his/her sexual partner who had travelled to Venezuela. The CDC confirmed the case based on a laboratory test.
"CDC has confirmed through laboratory testing the first U.S. case of #Zika virus infection in a non-traveler in the continental US," CDC Director Dr Tom Frieden said on Twitter.
"Traveler from area w. #Zika transmission returned to U.S., and developed symptoms along w. their sexual partner, who had not traveled," he said in another tweet.
The sexual transmission of Zika virus is rare, but not new as a similar case was reported in 2008, director of the Dallas County Health and Human Services Zachary Thompson said, according to AP.
"It's very rare, but this is not new... We always looked at the point that this could be transmitted sexually," Thompson said.
The CDC will issue guidance to avoid transmission of Zika virus through sex, as the disease is believed to have links to microcephaly -- a neurological condition that results in abnormal development of the foetus' brain.
The case in Dallas was reported just a day after the World Health Organisation (WHO) declared Zika virus a public health emergency of international concern, adding that it is "strongly suspected" that there is a relation between the virus and microcephaly.
"The experts agreed that a causal relationship between Zika infection during pregnancy and microcephaly is strongly suspected, though not yet scientifically proven. All agreed on the urgent need to coordinate international efforts to investigate and understand this relationship better," the WHO said in a statement.
The WHO had earlier warned that the Zika virus may spread "explosively" in the Americas.
The virus has spread mostly in Latin America and the Caribbean, including Venezuela. So far, the virus has spread to 24 nations and territories in the Americas, Reuters cited the Pan American Health Organisation.
As many as 20,297 cases have been found in the South American country of Colombia and at least 2,116 of them are pregnant women. However, no case of microcephaly has been reported as yet. In Brazil, at least 4,000 babies are reported to have been born with birth defects due to microcephaly since the outbreak of the Zika infection in May last year.