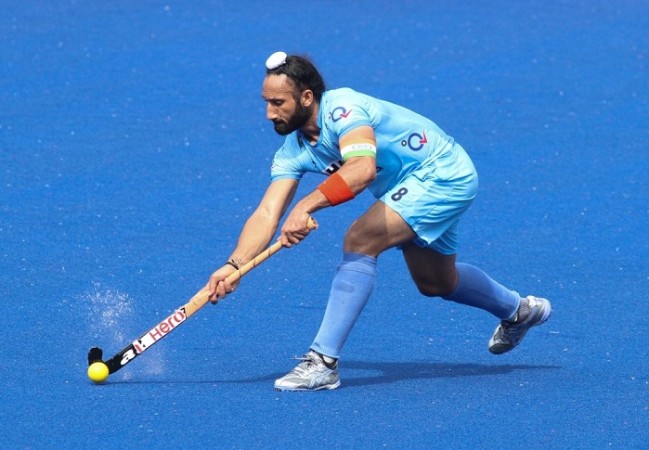 UPDATE:
Sardar Singh has rubbished allegations that were levelled at him. Sardar said that he knows the woman, but he was not engaged to her. He even defended himself by saying that he never assaulted her.
"I know her but it's wrong to say that I assaulted her," PTI quoted Sardar as saying. "Nothing like that (engaged) happened between us."
The midfielder, who is currently plying his trade for Punjab Warriors in the Hockey India league, is busy with the hectic schedule. Sardar will consult his lawyer before taking any step.
"Presently my full concentration in on the ongoing HIL. After last night's match, I came to know about the allegations. Tomorrow I have a match again. It is a very serious allegation. I will look at the report and consult my lawyer. I will answer all questions but I need some time," he said.
ORIGINAL STORY:
Sardar Singh found himself in hot water, after a woman hockey player brought charges of sexual harassment against India hockey captain.
The woman, who claims to be engaged to Sardar Singh for the past four years, said the India skipper has "mentally, physically and tortured" her. The 21-year-old international woman hockey player has filed a complaint with the Ludhiana Police, according to a report in the Indian Express.
The woman, of Indian origin, has also brought an allegation against Sardar, saying he forced her to abort their child in 2015 and has now refused to marry her. She further claimed that she had called the police during Hockey World League in Antwerp at the Indian hotel when Sardar allegedly assaulted her.
According to the Ludhiana Police, no FIR has been filed but a complaint has been duly noted. The complaint read that the two players met during the London Olympics and got engaged soon after. But for the past few months, things have not been great.
"The woman has alleged sexual harassment and filed a written complaint against national hockey captain Sardar Singh," Police Commissioner of Ludhiana PS Umranangal said.
"The maternal family of the player lives near Bhaini Sahib and the woman has alleged that they met during visits to this religious sect guru. FIR has not been registered as investigation is going on."
The woman, whose identity is yet to be known, further added that she got in touch with the Indian Embassy of her country and is hopeful of getting justice.
"I met him during the London Olympics and we got to know each other better after that. We got engaged but in 2015 I got pregnant. He told me to abort the child, which I did against my wishes and without getting support from anyone," the woman hockey star told the Indian Express.