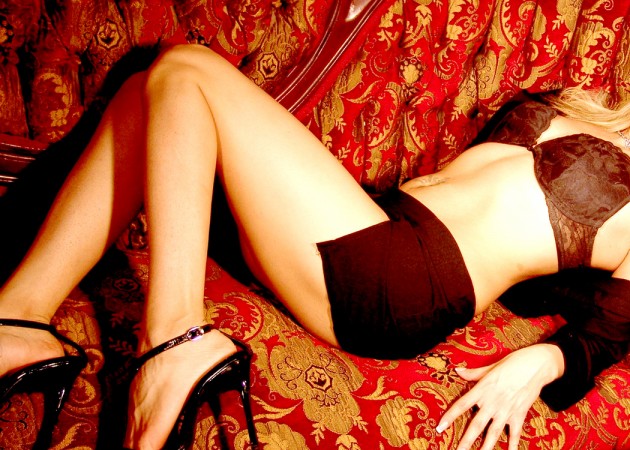 The suicides of four British men in the last year have been linked to so-called "sextortion", police say.
The number of people reporting webcam blackmails has more than doubled from 385 in 2015 to 864 up to November 2016, according to the BBC.
The National Crime Agency (NCA) said it believed it was also significantly under-reported and actual numbers of victims were likely much higher.
The National Police Chiefs' Council (NPCC) said the rise in cases was "worrying".
International gangs of organised criminals are targeting more and more young men by luring them into potentially compromising positions, the National Crime Agency said.
Sextortion is a form of blackmail where criminals use fake identities to befriend victims online - using websites such as Facebook, Skype or Linkedin - before persuading them to perform sexual acts in front of their webcam.
The images are recorded by the criminals who then threaten to share them with the victims' friends and family unless they accede to their demands for payment.
How to protect yourself from Sextortion

Don't panic: Contact your local police and internet service provider immediately. The police will take your case seriously, will deal with it in confidence and will not judge you for being in this situation.

Don't communicate further with the criminals: Take screen shots of all your communication. Suspend your Facebook account (but don't delete it) and use the online reporting process to report the matter to Skype, YouTube etc. to have any video blocked and to set up an alert in case the video resurfaces.

Don't pay: Many victims who have paid have continued to get more demands for higher amounts of money. If you have already paid, check to see if the money has been collected. If it has, and if you are able, then make a note of where it was collected from. If it hasn't, then you can cancel the payment - and the sooner you do that the better.

Preserve evidence: Make a note of all details provided by the offenders, for example; the Skype name (particularly the Skype ID), the Facebook URL; the Western Union or MoneyGram Money Transfer Control Number (MTCN); any photos/videos that were sent, etc.
National Police Chiefs' Council lead for kidnap and extortion and adult sexual offences, Assistant Commissioner Martin Hewitt, said: "It is in response to a really worrying emerging threat in terms of what we call sextortion.
"The really key point is that as a result of this criminality, we have had four young men in the United Kingdom who have killed themselves - taken their own lives - because they saw no way out of a situation that they had gotten into.
"Firstly, we are providing information to police forces to better equip them to deal with these crimes when they are reported.
"Perhaps more important is a public awareness campaign to make not only potential victims, but all those around them - friends of potential victims, family members of potential victims - really raise awareness to what is a very damaging and invidious crime."
The National Crime Agency and the National Police Chiefs' Council have launched a new campaign to advise those who have been, or are likely to be, targeted.
It includes a film aimed at the most vulnerable victims, helping them to recognise a potential criminal approach and providing online advice, including the importance of reporting the crime to their local police.