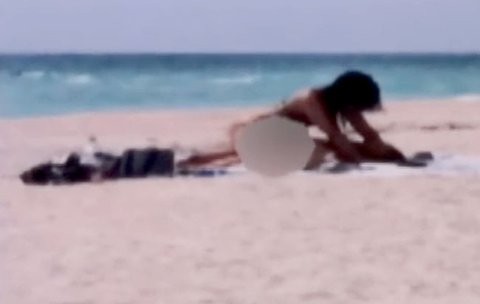 A Florida couple was found guilty on Monday, 4 May, for making love in front of families and children, including a 3-year-old girl, on Bradenton Beach in July 2014.
The sex act between Elissa Alvarez, 20, and her partner Jose Ben Caballero, 40, was filmed by a woman on the beach and it was played in the courtroom during the trail. The couple was declared guilty after 15 minutes discussion.
The two have been registered as sex offenders and are likely to be sentenced to 15 years in prison. Their sentencing date has not been announced as yet.
"You think about 2:30 in the afternoon on a crowded beach, it takes a certain kind of person to do that in front of children only feet away," said Assistant State Attorney Anthony Dafonseca, according to NYDailynews.
Caballero was earlier convicted on cocaine trafficking charge as well.
"@IndeCouple must register as sex offenders after 3 year old saw them having sex on the beach http://t.co/ifFN9oRsqp pic.twitter.com/sHCmp8eFrf"

— Ethan Garth (@eghfoster) May 6, 2015