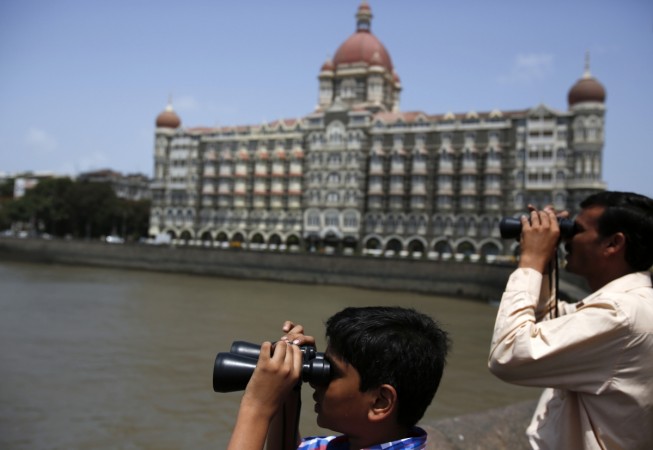 A scuffle broke out between security personnel at Bombay House and photographers trying to click pictures of ousted Tata Sons Chairman Cyrus Mistry, injuring one of them, ahead of the board meeting of Tata group firm Indian Hotels Company today.
As soon as Mistry, who is the Chairman of IHCL, arrived at the Tata group headquarters to chair a board meeting to consider quarterly financial performance of the company, photographers went beyond the cordoned off area to click his pictures.
In a bid to control the situation, the security personnel roughed up the photographers, injuring one belonging to the Times of India and damaging his equipment, in the process. Cameras belonging to lens men of Mid-Day and Hindustan Times were also damaged.
Later on the situation was brought under control with the intervention of police from Mata Ramabai Police station. Four security guards and three photographers have been taken for medical check up.
Tata Group spokesperson regretted the incident and apologised saying, "whatever happened, should not have happened".
At the meeting, however, even as the company deliberated on the second quarter results and reported a net consolidated loss of Rs 38.38 crore, against Rs 116.79 crore for the like quarter of the previous year, not much emerged on the actual atmospherics of the meeting.
But in a statement later, independent directors expressed full confidence in the chairman.
"Taking into account board assessments and performance evaluations carried out over the years, the independent directors unanimously expressed their full confidence in the chairman, Cyrus Mistry, and praised the steps taken by him in providing strategic direction and leadership to the company," it said.
"After deliberations, the independent directors came to a view that being a listed company, it was imperative for the independent directors to state their views to the investors and public at large, such that those who trade in securities of the company make an informed decision."
The company's said in a regulatory filing that its consolidated total income from operations stood at Rs 884.95 crore, against Rs 894.37 crore. Among other items, it also reported a loss of Rs 103.07 crore on account of the sale of Boston property.