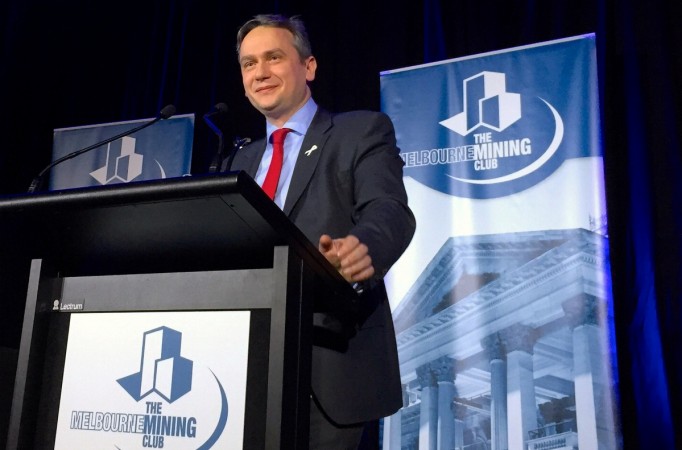 The mining giant Rio Tinto plans to overhaul its mission statement to focus on more than just shareholder value, in a move that new chief executive Jean-Sebastien Jacques says is long overdue and will help the mining giant pull through the Guinea corruption scandal that has claimed the scalps of two top executives and sparked bribery investigations in three countries.
"It is clear that if you want to take Rio to the next level and become a blue-chip company, we need to have a strong sense of purpose," Jacques told The Australian.
"The question of not only shareholder value, but us being part of a solution and providing for a modern society will be ­essential."
The new "vision and values" statement will be launched in January, in accordance with a board discussion held in Sep­tember.
"The intent is to really take Rio Tinto into the 21st century. It's long overdue but we are going to get there," Jacques said.
"The fact we have this issue with Guinea makes the relaunch of the vision with a higher purpose and the values of the company even more important."
The company sacked two top executives following an internal probe into $10.5 million in payments given to a consultant who helped it secure rights to its iron ore project in Guinea in 2011.
In a speech to the Melbourne Mining Club, Jacques said the issue of licence to operate was make or break for the mining industry.
"The mining industry has a challenge. We need to be able to explain to the local communities what the benefits we are providing," the Rio Tinto boss said.
According to ABC News, the Guinea payments have been referred to authorities in the US, the UK and Australia including the US Justice Department and the Australian Securities and Investments Commission.
Rio has signed an agreement to sell its stake in the Simandou project in Guinea to Chinese state backed firm Chinalco in a deal worth up to $1.3 billion.
According to a report in the Financial Review, Brazilian miner Vale is preparing to bring its large new S11D iron ore project onto the market in 2017, prompting some pundits to predict prices will be softer than the $55.92 a tonne they have averaged in 2016.
But Rio said it expects new sources of iron ore supply to be offset by other producers leaving the market.
Rio still expects to ship between 330 million and 340 million tonnes of iron ore in 2017, and it will need to complete both the Silvergrass mine project and deploy its autonomous trains before it can reach the 360 million tonne a year export target.