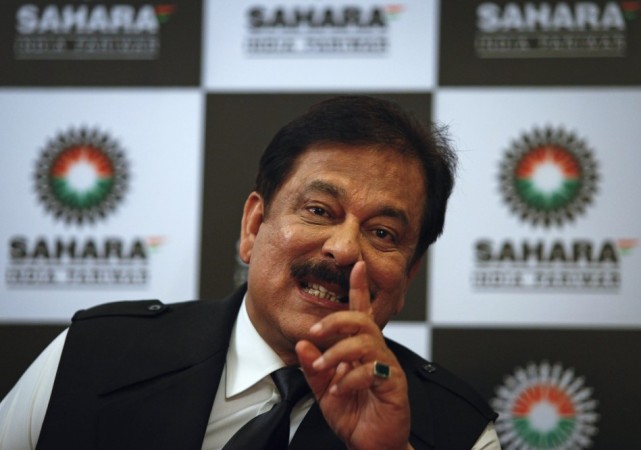 The Supreme Court on Friday granted four weeks' conditional release to Sahara chief Subrata Roy to perform the last rites of his mother, who passed away at the age of 95. The businessman has been in the jail for over two years over non-repayment of money to Sahara investor, said the Mint.
An apex court bench granted four-week parole as against the three weeks requested by the beleaguered businessman's counsel.
Chabbi Roy, who was critically ill for two years, passed away in Lucknow at around 1:30 a.m. on Friday.
Roy was arrested in March 2014 after Sahara failed to comply with a court order to refund the money paid by millions of small investors for its bonds, as they were ruled to be illegal, according to an NDTV report.
A sale of Sahara assets by market regulator Securities Exchange of India (Sebi) on the direction of the apex court — to refund the investors — had also fallen flat. The regulator, after scrutiny of the assets, had said that the property titles of the Sahara Group also had legal issues that could hinder their sale.
Incidentally on Thursday, Sebi had opposed an earlier plea by Sahara's lawyers to release its chief against collateral of land worth Rs. 6,109 crore, according to another Mint report. The bail plea had noted that the process of selling 67 properties held by Sahara was in progress, facilitating the recovery process.
Sebi, however, in its affidavit noted that the properties are "not likely to fetch the amount required to be deposited."
The apex court in 2014 had set the bail amount at an unprecedented Rs.10,000 crore— half in cash and half as a bank guarantee.
As a former main sponsor of India's national cricket team, Sahara Group is a household name in India, said NDTV. Apart from the vast real estate that Sahara holds in India, the company also owns hotels overseas including the Plaza in New York and the Grosvenor House in London.