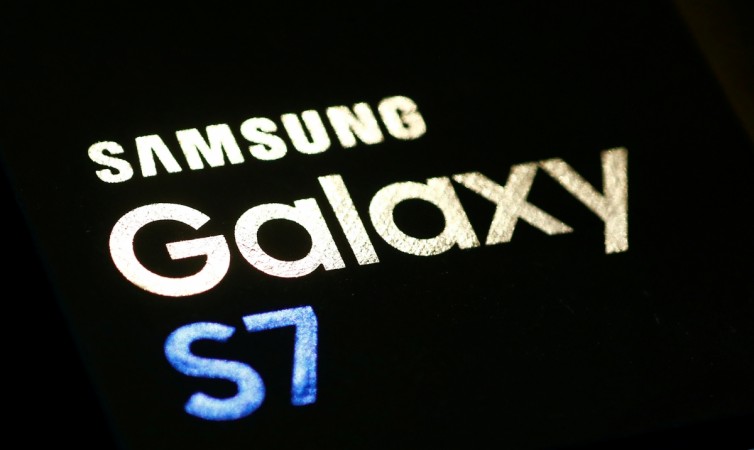 The Galaxy Note 7 debacle and subsequent recall has hit Samsung hard with the company reporting a 30 percent dip in profit in the third quarter. The company made a profit of 5.2 trillion won ($4.6 billion) – down from 7.3 trillion won a year ago.
The tumble is a boon to Lee Jae-Yong, who took a major step towards control of the family-run conglomerate on Thursday, joining the board.
The nomination was approved by an extraordinary meeting of Samsung shareholders, which also focused on the recall fiasco surrounding the handset that has hammered the reputation of the world's largest smartphone maker.
Scrapping the Note 7 saw earnings of the company's core mobile business drop off a cliff, with the mobile division's operating profit for the third quarter down almost 98 percent from the previous quarter at just 100 billion won.
The company said increased sales of high-end products in its components business that makes memory chips and display panels helped to offset a sharp decline in its mobile business, which was hammered by the botched recall of its Note 7 device.
In a regulatory filing, the South Korean tech giant said operating profits for the semiconductor business came in at 3.37 trillion won, helped by strong demand for memory chips.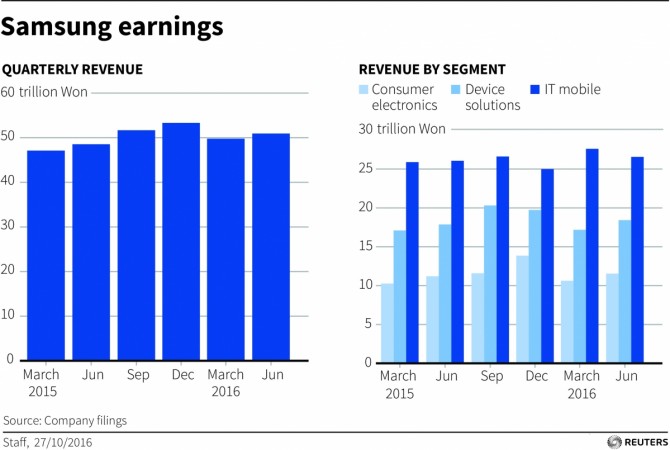 The display panel business posted operating profits of 1.02 trillion won, boosted by increased earnings for OLED panels — which are used for displays on devices — and increased shipments of large-sized LCD TV panels.
Samsung said it expects earnings from the components business to improve further in the October-December quarter.
Co-chief executive J K Shin apologised to shareholders and said it was "not acceptable" that the company failed to meet its own quality assurance standards.
"Samsung Electronics will revisit and re-examine every step of our engineering, manufacturing and quality control processes," Shin said.
"We know we must work hard to earn back your trust and we are committed to doing just that," he added.
Lee Chaiwon, the chief investment officer at Korea Value Asset Management Co said: "We can now say that Lee's regime has officially begun.
"I think a new era is coming. The company will become more market-friendly," he told Bloomberg News.
Samsung's share price was up about a percentage point in morning trade.