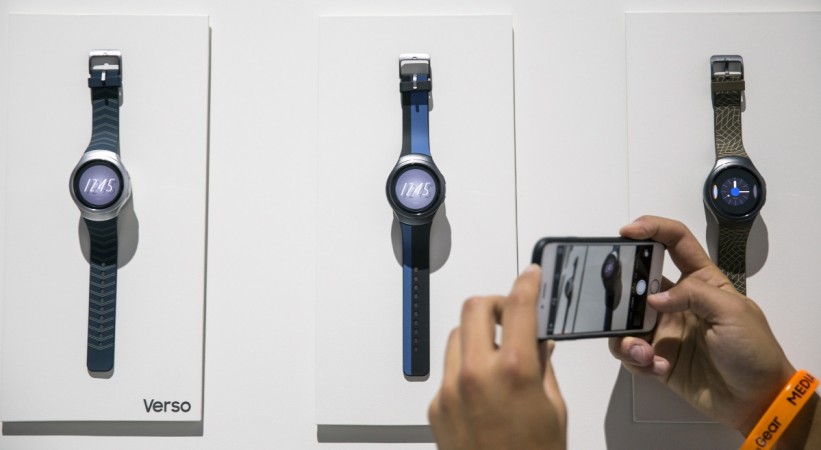 Come Mobile World Congress 2016 (MWC 2016) and you may witness Samsung announcing not just its Galaxy S7 and Galaxy S7 edge devices but also a 360 degree camera. A report by SamMobile has claimed that the company will also unveil the Gear 360 VR camera at its upcoming "Unpacked" event.
Samsung is expected to unveil the Galaxy S7 and Galaxy S7 edge on 21 February, just a day before MWC 2016 kicks off. Now, it appears that the Gear 360 VR camera will also see the light of day at the same event.
The South Korean electronics giant is tight-lipped on its Gear 360 (SM-C200), but SamMobile has reported that this spherical camera can take 360 degree imagery with the help of "two 180 degree fisheye lenses" and can pair with the upcoming Galaxy S7 via Bluetooth, and perhaps can be compatible with other Samsung's flagship devices.
The report went on to claim that the device will come with features like ability to capture video with 3,840x1,920 pixels when in dual lens mode or 1,920x1,920 pixels in single lens mode, battery and inbuilt storage. In terms of software, it is expected to come with "Gear 360 Gallery and a separate remote viewfinder application."
Meanwhile, Samsung is also set to announce its upcoming flagship device, the Galaxy S7, which has a 5.1-inch QHD display with 2,560x1,440 pixels, and the Galaxy S6 edge with a 5.5-inch screen. The devices are expected to have same specifications except for its screen size.
According to reports, the devices will come with features an Exynos 8890 or Qualcomm Snapdragon 820 processor (depending on region), Android 6.0 Marshmallow, a 64GB inbuilt memory, a 4GB RAM, a 12MP main camera and a 5MP front-snapper.