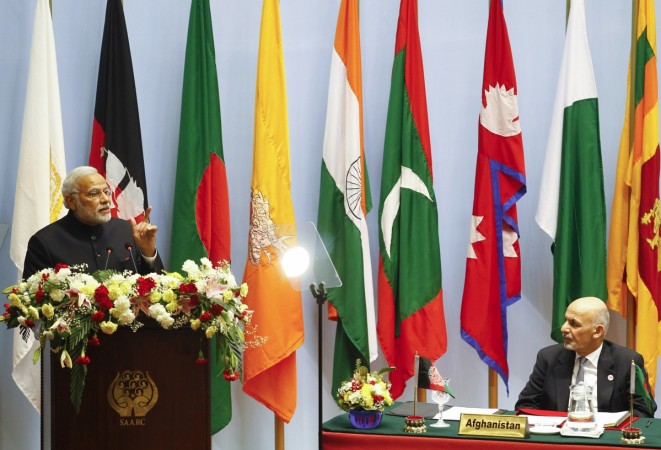 In a major embarassment for Pakistan, Nepal has postponed the SAARC Summit and also called for a new venue after four countries — India, Bangladesh, Bhutan and Afghanistan — refused to attend the event in Islamabad, citing increase in terrorism leading to "deterioration of regional peace and security" in the region.
Nepal, which is the current chairperson of SAARC, has decided to postpone the event instead of cancelling it with the support of Sri Lanka and Maldives.
The Summit automatically gets postponed or cancelled even if one out of the eight nations pulls out of the event, according to the new rules.
"The growing interference in the internal affairs of Bangladesh by one country has created an environment which is not conducive to the successful hosting of the 19th SAARC Summit in Islamabad in November 2016," the Bangladesh government wrote to the SAARC chair in Nepal on Tuesday.
The Bhutanese government said: "The Royal Government of Bhutan shares the concerns of some SAARC member countries on the deterioration of regional peace and security due to terrorism and joins them in conveying our inability to participate in the SAARC Summit, under the current circumstances."
Afghanistan also stated that President Mohammad Ashraf Ghani would not be able to attend the Summit due to "increased level of violence and fighting as a result of imposed terrorism" on the country.
The Ministry of External Affais in India had already made it clear that "cross-border terror attacks" have created an atmosphere that is "not conducive" for the SAARC Summit due to which Prime Minister Narendra Modi would not be able to attend the event.
India has been trying to isolate Pakistan on all global platforms after the Uri attacks killed 18 soldiers on September 18. The boycotting of the SAARC Summit by four nations seems to further its motive.
Further embarrassment for #Pakistan: #Nepal seeks new venue for #SAARChttps://t.co/Cq18N7q9nu

— India Today (@IndiaToday) September 28, 2016