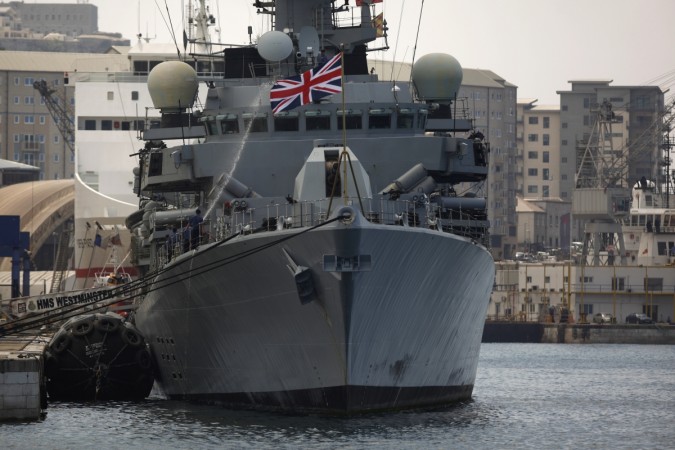 A report that will send shivers down the spines of those hoping the Royal Navy will protect them should the world go to hell in a hand-basket, has stated that the Royal Navy's fleet of warships is "at a dangerous and historic low" leaving the new aircraft carriers at risk of being unprotected.
Aircraft carriers are extremely vulnerable to attack from submarines and anti-ship missiles, despite having an array of self-defense weaponry. They are almost always surrounded by a fleet of frigates, cruisers and submarines that act as a defense screen behind which the carriers operate.
The Defence Select Committee's report, Restoring The Fleet, said the current number of vessels is "woefully low" and raised doubts over the availability of skilled workers in the service.
The parliamentary committee's chair, Julian Lewis, said the Ministry of Defence risked leaving the country with fewer than 19 frigates and destroyers, which he said "was already a pathetically low total".
The MPs said that dropping below that number even for a short time would be "completely unacceptable" and leave the UK vulnerable to threats from sources, including Russia and the Middle East, as well as unprepared to deal with conflicts in the South and East China Seas and to meet its Nato obligations.
"For decades, the numbers of Royal Navy escort vessels have been severely in decline. The fleet is now way below the critical mass required for the many tasks which could confront it, if the international scene continues to deteriorate," said Lewis.
"The Ministry of Defence must deliver this programme of modernisation on time. If it fails to do so, the Government will break its categorical pledge to maintain at least 19 frigates and destroyers." An MOD spokesperson tols Sky News: "We are investing in a growing Royal Navy by building two aircraft carriers, the new Type 26 global combat ship, dreadnought and astute class submarines, and offshore patrols vessels.
"We are also developing new class of lighter general purpose frigate so that by the 2030s we can grow the size of the fleet.
"This major programme of investment will ensure that the Royal Navy remains one of the world's most modern and powerful navies with a genuine global reach."