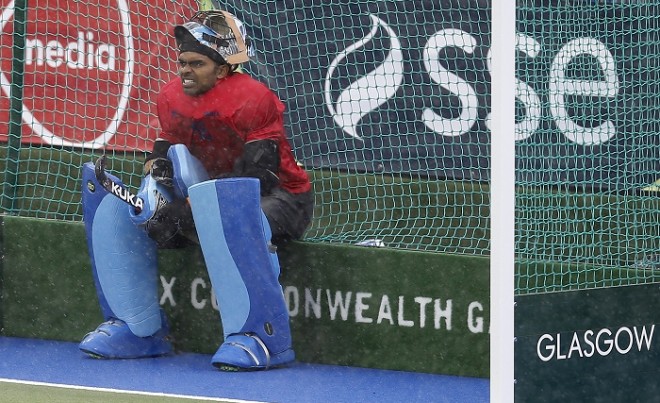 India has been one of the strongest nations when it comes to hockey in Olympics, winning an amazing 11 medals, including eight gold. India have not been able to return home with a medal in hockey from Olympics since 1980, when they had won a gold in the sport. However, hockey legend Balbir Singh has full faith in the team that has travelled to the Rio Olympics.
The 92-year-old former champion says his last wish is to see India win a gold in hockey once again.
"I have strong hope that we will do well this time and win a medal. My last desire in my remaining lifetime is to see Indian hockey team win an Olympic gold medal," Press Trust of India quoted Balbir Singh as saying.
After finishing last in London 2012, and their failure to qualify for Beijing 2008, Indian hockey players will be keen to come up with an improved performance and bring the glorious days back. This last wish from the hockey legend, who brought accolades to the country in the sport, should inspire India to win a medal in Rio.
They have it in them to achieve the feat. They have all their bases covered, with brilliant midfielders like Sardar Singh and forwards such as SV Sunil, and also have a skipper, PR SReejesh, who can inspire them to do well. Balbir says work hard and winning mentality, which he adopted during his playing days, will go a long way in producing the desired results.
"Work hard, aim high, think positive, the spot at the top is always vacant. It's meant for the brave, those who deserve to reach there. When I was playing as captain, I used to say such things and even as chief coach and manager (of Indian hockey team), I used to say that we have go to win.
"I have believed in this philosophy throughout my life. At no stage we can negative thoughts to cross our minds. We have to give our best and aim for win," he said.
India have played some good hockey in recent months, including a runners-up finish in the Champions Trophy. Under the watchful eyes of coach Roelant Oltmans, India have developed a good side, but this Rio Olympics is going to be their toughest test.