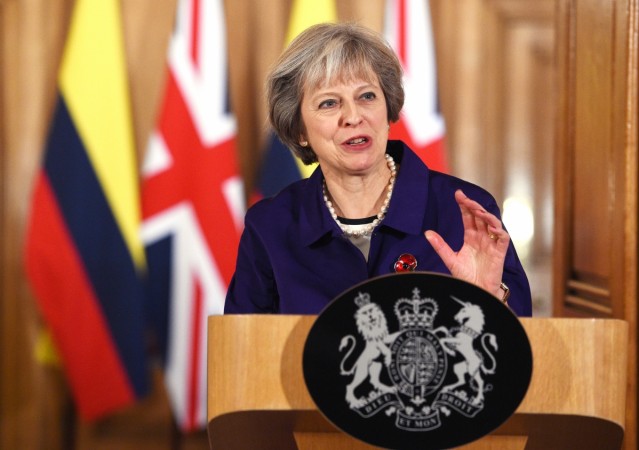 Britain has no overall plan for Brexit and the strategy for leaving the European Union might not be agreed for six months due to divisions in Prime Minister Theresa May's government, according to a leaked memo seen by the BBC and The Times.
The document, which was prepared for the Cabinet Office by a consultant, said government departments were working on more than 500 Brexit-related projects and might require an additional 30,000 civil servants.
"This is not a government report and we don't recognise the claims made in it," a spokesman for May's office said. "We are focused on getting on with the job of delivering Brexit and making a success of it," he added.
Speaking on BBC Radio 4's Today programme, Transport Secretary Chris Grayling said the document was not a government memo and rejected its contents.
"My own experience is very different to that," he said, describing the Brexit project as a "team effort".
Grayling said negotiations would be "complex, but by no means the challenge that is set out in today's newspaper story."
He rejected the memo's estimate of an extra 30,000 civil servants, saying: "I do not know what 30,000 people would do in this process."
May hopes to invoke Article 50 - beginning the formal two-year process for leaving the EU - by the end of March next year.
However, BBC political correspondent Chris Mason - who has seen the memo - says the document shows how "complex, fraught and challenging delivering Brexit will be."
According to BBC, the leaked memo - written by an unnamed consultant and entitled "Brexit Update" of 7 November - suggests it will take another six months before the government decides precisely what it wants to achieve from Brexit or agrees on its priorities.
The report criticises May, who it says is "acquiring a reputation of drawing in decisions and details to settle matters herself" - an approach it describes as being "unlikely to be sustainable."