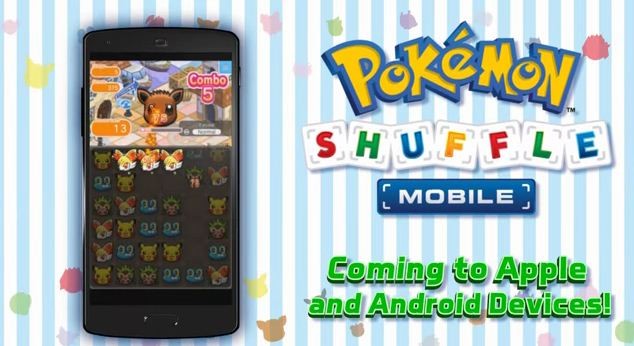 There is a brand new Pokemon game on the horizon and it will be released on leading mobile platforms like Android and iOS. The dampener is that it may not live up to expectations.
Basically, the new Pokemon Shuffle, heading for iOS and Android, is a version that looks like the match-three Nintendo 3DS game.
The game is set to be launched via iTunes App Store and Google Play later this year, Nintendo announced recently, along with a trailer.
The upcoming game is set to be available as a free download, with players hooked to Pokemon Shuffle Mobile needing players to match Pokemons to inflict damage on enemies.
"In Pokemon Shuffle Mobile, your goal is to clear various stages by lining up the same Pokémon and clearing these matches from the puzzle area. Within each puzzle stage, you can deal damage to the wild Pokémon you face by lining up three of the same Pokémon to clear them. Battle and try to catch the Pokémon before you run out of moves," the official page explains.
You can check out the video below for a glimpse of the mobile gameplay that will be offered with the game on release.
The original Pokemon Shuffle, for the record, was launched on the 3DS back in February.
Stay tuned for more updates!
[Source: Polygon]