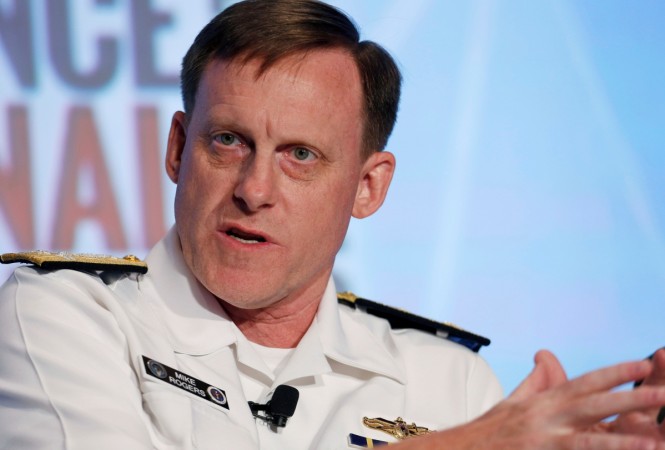 The US government's top military and intelligence leaders have recommended that President Barack Obama remove National Security Agency Director Adm. Michael Rogers from office, several people familiar with the matter have told the Wall Street Journal.
Defense Secretary Ash Carter and Director of National Intelligence James Clapper have recommended that Obama direct Admiral Rogers to leave his command. Adm. Rogers has served in the Navy since 1981 and leads both the NSA and Cyber Command.
It is alleged that top officials have expressed frustration over the speed at which Admiral Rogers had moved to combat ISIS and over the agency's repeated loss of closely guarded secrets, administration and intelligence officials said Saturday.
According to the New York Times, President-elect Donald Trump is considering Admiral Rogers, who is responsible for surveillance and the growing arsenal of cyberweapons, for a top post in his administration, including director of national intelligence overseeing all 16 intelligence agencies. Admiral Rogers met with Trump on Thursday, apparently without the White House's knowledge.
Accordintg to The Daily Beast, the chairman of the House Intelligence Committee, who is advising President-Elect Trump on candidates for top national security jobs, rushed to Rogers' defense and called his detractors "snakes" who wanted to punish a distinguished military officer.
Rep. Devin Nunes told The Daily Beast that allegations of poor management and failure in the fight against ISIS have never been brought up before his committee.
"There's never been a hint of any issue with Adm. Rogers. There is no basis for this," Nunes said in an interview. "We would have heard the complaints."
According to the Journal, Adm. Rogers's critics say the agency wasn't able to handle the simultaneous tasks of defending the US military from cyberattacks, conducting cyberattacks of its own and collecting information through surveillance activities amid intense public scrutiny.
But his supporters say Adm. Rogers was doing the best he could given the competing missions and directives, particularly as the federal government fumbled to find a way to deter foreign countries from using digital attacks against the US.