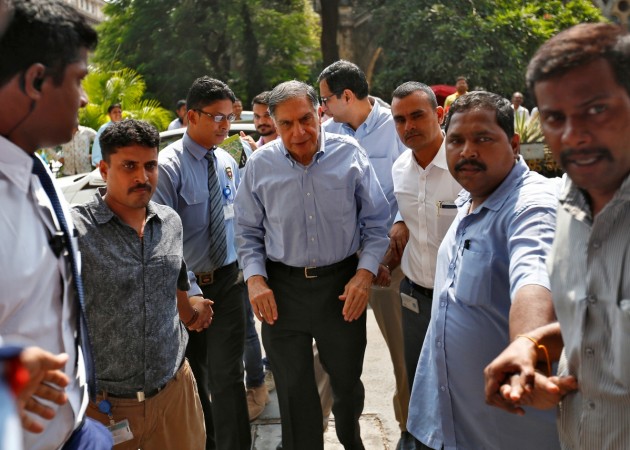 In the latest round of explanations offered for the abrupt removal of Cyrus Mistry as Chairman of Tata Sons, the man who preceded and replaced him in office has said the move was "a well-considered but difficult decision made after careful, thoughtful deliberations."
In a series of statements, Mistry, who was sacked a week ago, has alleged the opposite, telling board members that his exit was illegal, based on invalid grounds including non-performance, and prefaced by constant interference by Ratan Tata, 78, the patriarch of India's largest conglomerate.
Since his sacking, Mistry and Tata Sons have issued statements hurtling at each other accusations of financial irresponsibility and ethical impropriety.
Mistry's removal was described as "absolutely necessary for the future success of the Tata Group," in a letter sent by Tata today to employees, his second since the announcement that he will return as chairman for four months while a permanent replacement is found. His note today promises "a world-class leader" for the $103 billion group.
Tata's letter came hours after Mistry released a statement about the group's ill-fated partnership with Japanese telecom DoCoMo, which has been awarded $1.2 billion dollars by an international arbitration court but remains entangled in court cases.
The telecom venture was allegedly one of the main stress-points in Mistry's relationship with Tata, who signed up for it in 2009. DoCoMo decided to exit five years later, and Mistry oversaw legal negotiations, which he said today were approved of at every step by Tata.
"All decisions were taken with the unanimous approval of the Tata Sons Board. In fact, all decisions were collective decisions ...to suggest that Mistry acted on his own, or contrary to Tata values... is as false as it is mischievous," said Mistry.
Tata's telecom venture was one of five "legacy hotspots" that Mistry red-carded in a lengthy email to the board, alleging that together, these could erode upto $18 billion of value.