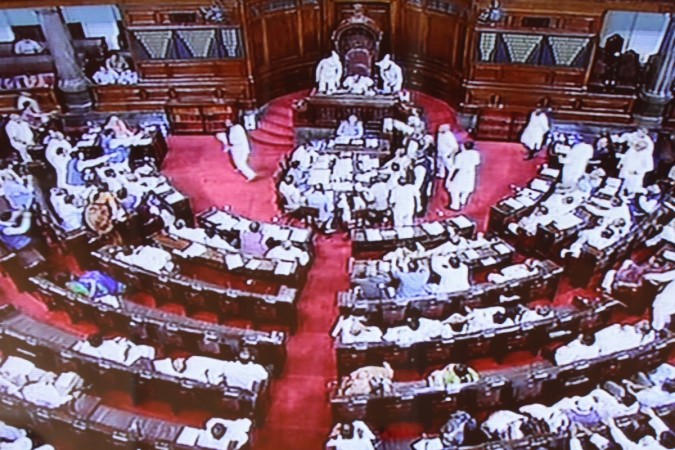 As the last day to file nominations to the Rajya Sabha (Upper House) came to close on Friday, many important candidates were elected as Members of Parliament unopposed. With no opposition in the fray, these Rajya Sabha seats were won without a vote cast, reported Press Trust of India.
Candidates elected to Rajya Sabha unopposed or unanimously
Maharashtra
Piyush Goyal, Union Power Minister
P. Chidambaram (Congress)
Praful Patel

(NCP)

Vinay Sahasrabuddhe (BJP)
Vikas Mahatme

(BJP)

Sanjay Raut

(Shiv Sena)

Tamil Nadu
S.R. Balasubramoniyan (AIADMK)
R. Vaithilingam (AIADMK)
A. Navaneethakrishnan

(AIADMK)

A. Vijayakumar (AIADMK)
T.K.S.Elangovan (DMK)
R.S.Bharathi (DMK)
Andhra Pradesh
Suresh Prabhakar Prabhu--Union Railway MinisterBJP Nominee (Unanimous)
Satyanarayana Chowdary, Union Minister of Science and Technology (Unanimous)
T.G. Venkatesh
V. Vijaysai Reddy
Bihar
Sharad Yadav

JD (U)

Ram Jethmalani,

Supreme Court Advocate

Misa Bharti (RJD) Daughter of Lalu Prasad Yadav
Rajasthan
As none of the candidates withdrew their nominations for the 4 Rajya Sabha seats in Rajasthan, the polling is expected to take place on June 11. BJP nominees there include Union Minister Venkaiah Naidu, Om Prakash Mathur, Ramkumar Sharma and Harsh Vardhan Singh.
Uttar Pradesh
Eleven seats in Rajya Sabha will go to polls next week as candidates here too did not withdraw their nominations. Former Union Minister Kapil Sabil and Preeti Mahapatra, a social worker, are candidates to be watched for here.