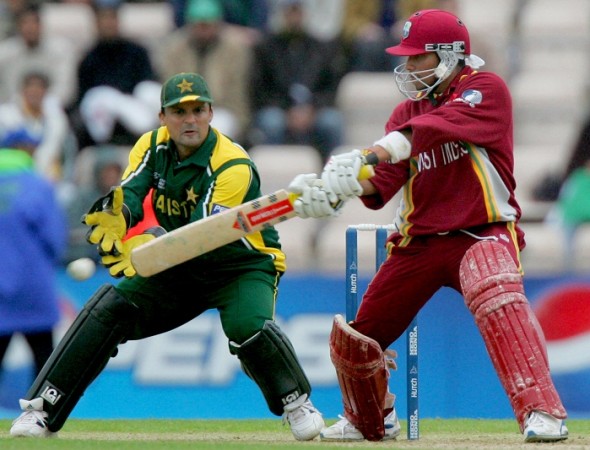 The Pakistan Super League, which is set to kickstart on Thursday in Dubai, comprises a number of young Pakistan players, who will be determined to impress and earn a name for themselves in the competition. With an array of international cricketers in all the five teams of the PSL, young guns can learn a lot from experienced players participating in the T20 event.
Former Pakistan wicketkeeper Moin Khan, who is the head coach for one of the participating teams Quetta Gladiators, feels PSL could play an important role in nurturing young talent in the country.
"We hope the PSL is going to play the same role to nurture young talent in Pakistan," Khaleej Times quoted Moin as saying.
Pakistan have been one of the late entries in the T20 leagues business. Other Test playing nations like India (IPL) and Australia (BBL), among others, have initiated their leagues with great success, which has not only helped them make decent money, but also given an opportunity for youngsters to shine.
Moin now believes the PCL will revolutionise Pakistan cricket.
"Pakistan might be the last to board the premier T20 league bandwagon, after India, Australia, West Indies, and even Bangladesh, but here it is nonetheless. It's better late than never," Moin said.
"The PSL is nothing less than a revolution in Pakistan cricket and the game will reap dividends from this league. Despite tentative beginnings, the potential offered by the event will go beyond cricket."
Irrespective of whether PSL was slow out of the blocks or not, what matters is the quality of cricket in the copmpetition. If the standard of cricket happens to be equivalent to that of the IPL or the BBL, more cricketers are likely to join the PSL, which will help the competition in a big manner.
The Pakistan Cricket Board have expressed their desire to make PSL the second most popular league in the world as well.
"The first and foremost we have to produce quality cricket and crowds will follow. For young Pakistani talent on show at the PSL, there is great opportunity to share a dressing room with international stars and big stars from the Pakistan team," Moin said.