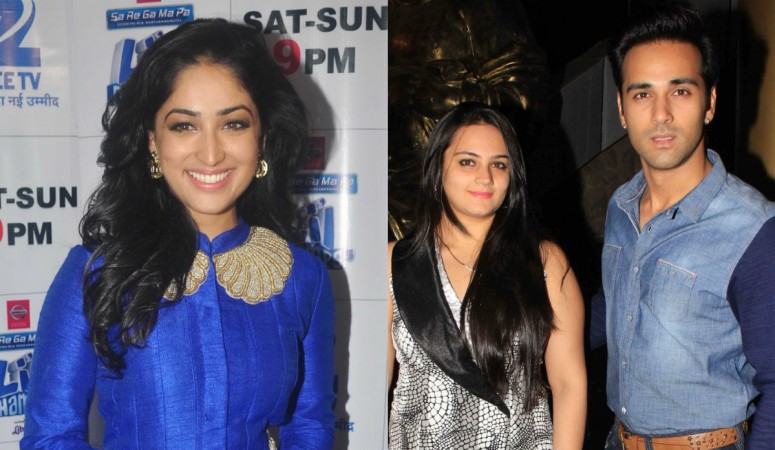 Yami Gautam and Pulkit Samrat's estranged wife Shweta Rohira recently came face to face and it turned out to be an awkward situation.
Yami being Pulkit's rumoured girlfriend and their affair reportedly being one of the reasons for the actor's separation from his wife, things are not well between the two ladies for obvious reasons.
It has been reported that Yami and Shweta recently attended a special screening of the movie "Dishoom," where the duo met each other for the first time after Pulkit had got separated from his wife.
"Varun called both Yami and Shweta since he is friends with the two. Little did he imagine that it will end up being such an awkward scenario there," DNA reported. Shweta sat alongside Daisy Shah to watch the movie, only to realise at the interval that Yami was sitting just behind her.
However, the two ladies ignored each other, as Shweta went out to talk to other guests while Pulkit's rumoured girlfriend remained seated, the report said. Although it was expected that there could be a ruckus as Yami and Shweta came face to face, they just ignored each other and left the venue as soon as the film was over, the report added.
Earlier, Shweta had called Yami a "home-breaker" during an interview, adding that her marriage with Pulkit was a mistake.
"I was living in an illusion. I trusted Pulkit. The film industry is a very small world. I get to know things about him even if I don't want to. Yami was the smoke that led to whatever happened between Pulkit and me. She is a home-breaker. Pulkit has always led a dual life for some reason. He did not declare me as his wife for the longest time, and now he is saying that he is not dating Yami. It's time he becomes transparent. All said and done, my marriage with Pulkit was a mistake and I have learnt the lesson the hard way," Shweta had told SpotboyE.