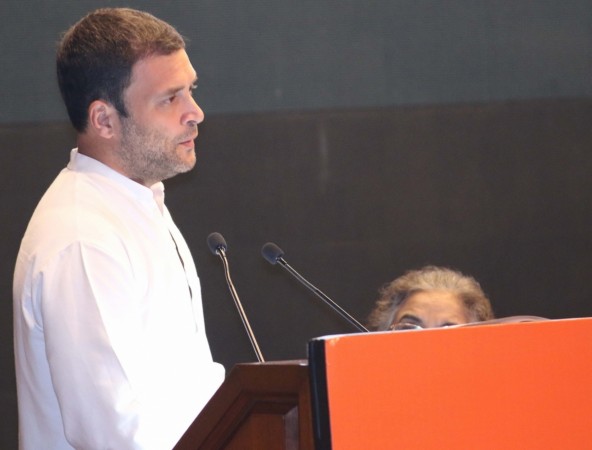 The Union Home Ministry will reportedly review Congress Vice President Rahul Gandhi's security detail after a Congress delegation met Union Home Minister Rajnath Singh on Monday about a death threat to Gandhi. A letter threatening to "blast" Gandhi was sent to a top Congress leader in Puducherry, where Gandhi is expected to address a rally on Tuesday.
V Narayanswam, a Congress member and former MP, was sent the threat in an unsigned letter for Gandhi, posted from Puducherry and dated May 4. The letter, written in Tamil, says Gandhi will be blown up in Karaikal on Tuesday, where he is scheduled to address a rally before the Assembly elections.
The Economic Times quoted the letter as saying that the Congress was responsible for "closure of industries in Pondicherry."
A Congress delegation, comprising party leaders Anand Sharma and Ahmed Patel, met Singh on Monday to notify him about "the seriousness of the threat" and to seek "additional security measures" for Gandhi, who has Special Protection Group-level security. They asked the Centre to investigate the death threats, NDTV reported.
The Special Protection Group (SPG) is the highest level of security given to the prime minister, former prime minister and their immediate family members. Families of former prime ministers were added to the SPG Act after the assassination of Rajiv Gandhi.
The Congress is contesting in alliance with the DMK in Puducherry and Tamil Nadu. In the Puducherry Assembly elections, the Congress is contesting from 21 seats, while the DMK is contesting from nine.