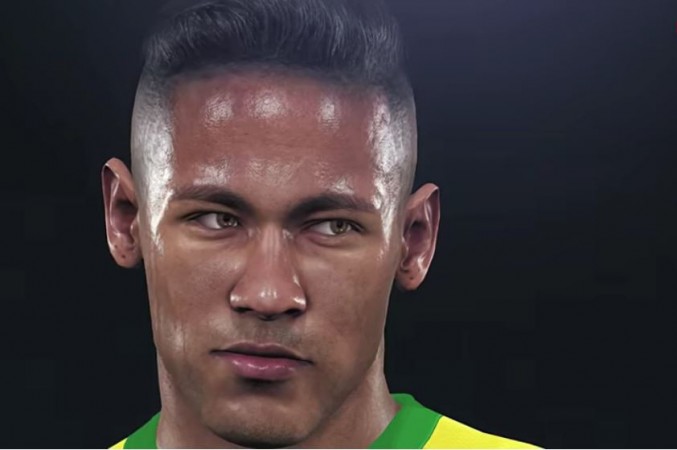 Pro Evolution Soccer 2016 (PES 2016), the newest offering from Konami, is available on PS4 and Xbox One platforms for download, according to Konami.
"Download the demo now to experience the fundamental gameplay changes made to PES 2016 that are set to raise the bar once again in football games!" said a post on PlayStation Store.
PES 2015, which rivals FIFA 16, will let players check the new responsive 1v1 control in dribbling, Advanced Collision System during tacking and intelligent Player AI.
Konami has made it clear that duration of matches in the demo will be 7 or 10 minutes. Players will be able to opt from different time slots, weather settings and difficulty.
The demo will be inclusive of 7 playable teams, Juventus, AS Roma, Bayern Munich, Corinthians, Palmeiras, Brazil and France.
Players will also be treated to the two stadiums, Juventus Stadium and Arena Corinthians.
Konami also announced that the in-game purchases in the game are optional. The file weighs 3.1GB.
Adam Bhatti, Product Manager of PES, has said that there has been "amazing response" to the new demo.
Amazing response to the #PES2016 demo! 95%+ positivity, which is more than you can expect. So happy ?

— Adam Bhatti (@Adam_Bhatti) August 13, 2015
PES 2016 will be released on 15 September, 2015 to PS3, PS4, Xbox 360 and Xbox One.
Demo Feedback
Here are some quick feedback on PES 2016 Demo from fans via Twitter posts:
Having spent 10 minutes playing the Pes 2016 demo I can safely say, the king is back #pes

— Peter Swallow (@CCfooty) August 13, 2015
@Konami just played pes2016 demo. Wicked game going back to the roots!! Brining back memories from pes6 on ps2 ❤️??

— Dàhrúłîñhø (@dahrul10) August 13, 2015
@officialpes The game is a lot smoother than last years, the gameplay has also improved, good work ;)

— Mateusz Gregus (@mateuszgregus5) August 13, 2015
@officialpes played the demo earlier this morning and have to say this is pes coming back to its best since pes 6 finally challenging fifa.

— Ashley Blake (@Blakeey91) August 13, 2015
@asimtanvir My first play of #PES is 2016. Nothing like a first impression. I had a genuinely wide smile mate. Felt involved on/off the ball

— Joshua (@Delicate_Sounds) August 13, 2015
Perhaps the best one
I might be a FIFA guy at heart, but that demo is quite simply the best football game experience I've ever had. I have to be honest about it.

— Arsène's Son (@hughwizzy) August 13, 2015
Meanwhile PlayStation Blog also confirmed the confirmed commentators for PES 2016:
UK: Peter Drury and Jim Beglin
France: Grégoire Margotton and Darren Tullet
Germany: Marco Hagemann and Hansi Küpper
Spain: Carlos Martínez and Julio "Maldini" Maldonado
Italy: Fabio Caressa and Luca Marcheggiani
Greece: Christos Sotirakopoulos and Yiorgos Thanailakis
Arabic: Territories: Raouf Ben Khalif
PES 2014 to be Shut Down
PES 2014 is breathing its last as Konami has made it known that it plans to shut down PES 2014 servers on 17 November, 2015. Once this is done, players will be unable to play it online.
"With PES 2016 set for release on September fifteenth and the online elements of PES 2015 still hugely popular, Konami will be moving its focus to those titles. As such, all online elements of PES 2014 will no longer be supported," said a statement.