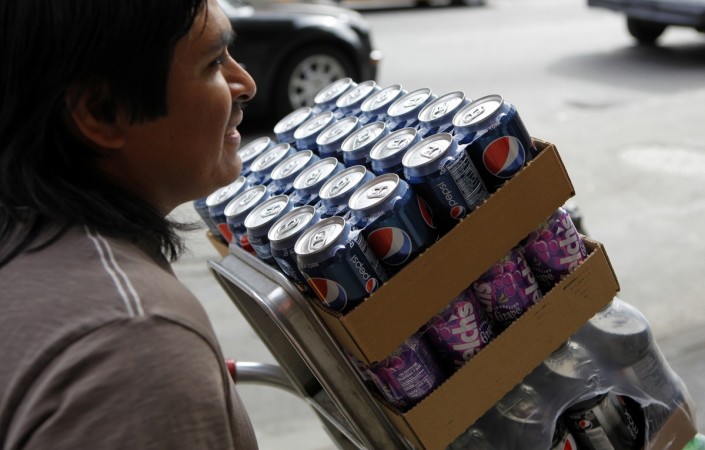 Fizzy drink maker PepsiCo India reduced its debt while posting a 13 percent increase in revenues during fiscal year 2014-15. The revenues increased to Rs 8,130 crore, according to the company's filing with Registrar of Companies (RoC).
The soft drink company trimmed "fixed costs" and streamlined its operations to focus on marketing, distribution and advertising. In 2014-15, the company reduced its net loss to Rs 177 crore from the previous year's Rs 280 crore. During the same period, Pepsi India's ad spends shot to Rs 854 crore from 2013-14's Rs 780 crore, The Economic Times said.
"The focus has been on bringing down fixed costs, while at the same time stepping up spends on advertising and marketing," a company official was quoted as saying by the publication.
The company is expected to announce its quarterly results next week.
The maker of Lays chips has been working towards reducing its "operating layers". In order to streamline sales, distribution and stocking, the company has reportedly brought in its global CEO Indra Nooyi's "Power of One" strategy.
According to reports, in 2014, PepsiCo divested its company-owned bottling operations in North India to its franchisee partner Varun Beverages, which has resulted in accomplishing operational efficiencies and supply chain advantages. The company and its "bottling partners" had earlier announced their plans to invest Rs 33,000 crore by 2020. This would speed up manufacturing in India.
However, growth in the Indian soft drink industry reduced to single digit numbers in the last five quarters. In India, per capita consumption of aerated drinks remains among the lowest in the world, The Economic Times added.
PepsiCo's product portfolio includes a wide range of foods and beverages products. It has 22 brands that generate more than $1 billion each in estimated annual retail sales, according to the company's website.