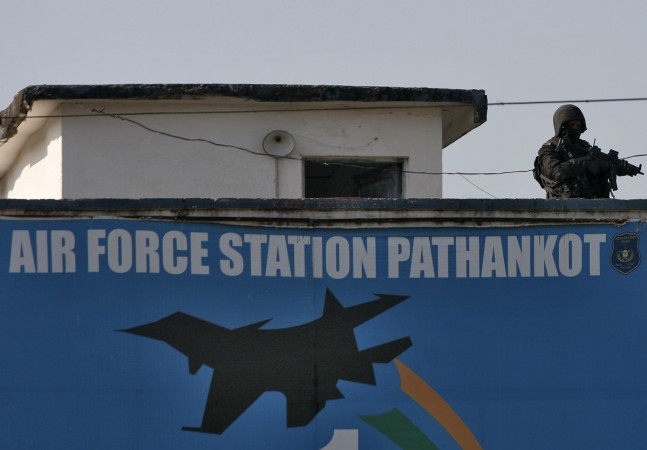 The Defence Ministry has reportedly issued "shoot at sight" orders at about 20 Indian Air Force (IAF) bases under the Western Command following the Pathankot terror attack. Meanwhile, amidst heightened security, the IAF detained four youths on Wednesday for clicking photographs at an IAF station in Bihar, the agency reported.
Reports of heightened security measures at air force bases come a month after the terror attack at the Pathankot air base by six terrorists believed to be from Pakistan. Defence Minister Manohar Parrikar had admitted that "some lapses" had led to the Pathankot terror attack.
Several security loopholes had been pointed out after the Pathankot attack, following which the IAF conducted a security audit of all its facilities.
"What is worrying is how they (the terrorists) managed to enter the base. I see some lapses," Parrikar had said at a press briefing days after the Pathankot attack ended. Seven Indian security personnel were killed in the attack, which Indian authorities claim was perpetrated by the Pakistan-based Jaish-e-Mohammed group.
Proposal to scale up security
The IAF has also put forth a proposal to scale up security at 55 bases at an estimated cost of Rs 8,000 crore, according to ANI news agency. The hi-tech equipment that will be bought as part of this proposal for security at air force bases will comprise vibration-detection systems, mini drones, thermal cameras and smart fences, according to Hindustan Times. The IAF is also reportedly planning to set up 10 squadrons of 1,000 personnel each to man its establishments in the country.