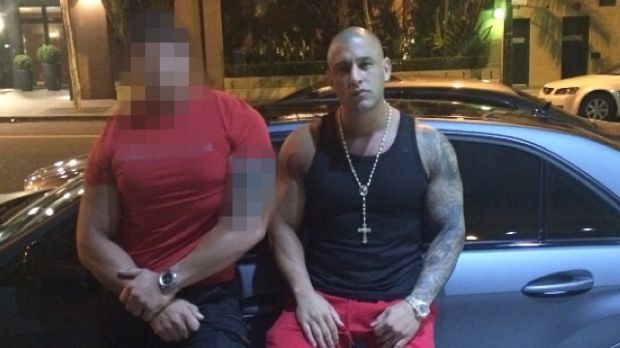 A member of a notorious underworld family in Sydney has been shot dead in the city's inner west.
Police are searching for people connected to the murder of Pasquale Barbaro, in what they believe to be a targeted shooting, SBS reported.
According to the Sydney Morning Herald, Barbaro, who was shot dead in Sydney on Monday in what appears to be a gangland hit, was born the year after his grandfather suffered the same fate.
They shared the same Christian name, were both rumoured to have co-operated with authorities at different times, survived earlier attempts on their lives and fatally fell from underworld positions of power.
The initial police focus was on a deal gone wrong, with The Daily Telegraph reporting that Barbaro was alleged to have "ripped off" $1 million from rival gangsters.
He had been linked to biker gangs, the Calabrian mafia and the criminal gang Brothers 4 Life, among others, and hours after he died audio was played to a ­Sydney court of him talking to friend and accused killer Farhad Quami.
The Australian quoted neighbours as saying how Bar­baro was shot sitting in his car by two hooded men and screamed as he tried to get out of the vehicle outside the Earlwood house of construction industry figure ­George Alex — who also had links to Islamic State terrorists Khaled Sharrouf and Mohamed Elomar.
Barbaro, who was due to face court next month on drugs charges, was also under investigation over his links to Sydney crime figure Hamad Assaad, who was shot dead outside his Georges Hall home in southwest Sydney two weeks ago. Assaad had been a key suspect in the murder of underworld figure Walid Ahmad, who was shot dead in April on the rooftop car park of Bankstown Central shopping ­centre.
Ahmad's murder was believed to be in retaliation for the fatal shooting of Safwan Charbaji outside a Condell Park panel beating garage several weeks earlier.
Barbaro survived an attempt on his life in November last year outside a Leichhardt business in inner-west Sydney. Assaad had been linked to the earlier attempt on Barbaro's life, SMH reported.
Police are asking for anyone with information on the incident or who may have been associated with the victim to come forward.
"It's in their best interest to come forward and speak to police, because some of these people ... clearly last night, these people are dangerous."