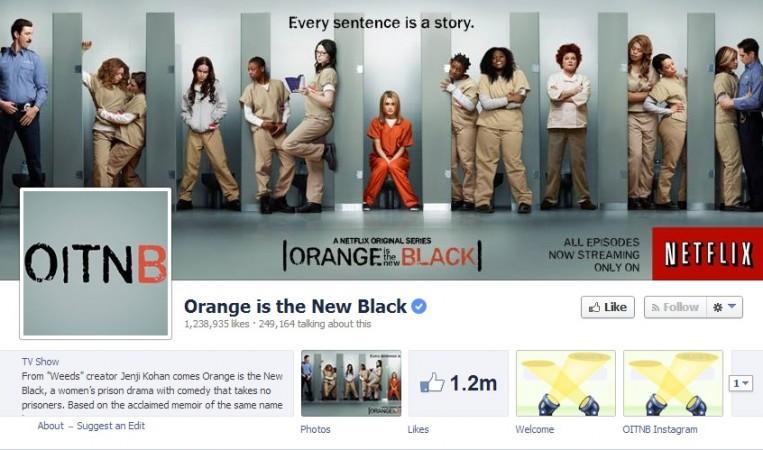 Fans reacted with shock and disbelief after reports emerged that popular TV series "Orange Is the New Black" has been cancelled. However, it has now been revealed that these reports were a hoax.
A report published in Empire News sparked rumors that Netflix has decided to pull the plug on "Orange Is the New Black" which is currently on its third season. It claimed that Netflix co-founder and CEO Reed Hastings had made the decision to discontinue "OITNB" over disputes with the show's creator Jenji Kohan.
Millions of fans of the Emmy-nominated comedy drama were taken in surprise by the reports and reacted with utter disbelief. However, what many did not notice is that the report was published by Empire News, which is a satirical and entertainment website.
"We only use invented names in all our stories, except in cases when public figures are being satirized. Any other use of real names is accidental and coincidental," the website, which generated the fake news, states in its disclaimer.
To add authenticity to the hoax, the report claimed that Netflix head Hastings had held a press conference to announce the discontinuation of "OITNB".
"We regret to inform Netflix members that 'Orange is the New Black' has been permanently cancelled. Also, starting 1 September, 2014, past episodes will no longer be available for streaming on Netflix," the hoax quoted Hastings.
Many fell for the hoax but for a keen reader there was enough proof in the report that gave away the fact that it was false. However, still thousands of fans took to Twitter to express their disappointment over the discontinuation of the show.
The report claimed that Hastings and Kohan had a fall out over the fact that the show had no strong male characters.
"A woman's place is in the home, in the kitchen, taking care of children," Hastings said, reported the hoax.
Fans can now feel relieved as season two of "OITNB" will continue on Netflix, and will be followed by season three as well.
"Orange Is the New Black" premiered in July 2013 and since then, the show has continued to draw fans. It has been nominated for multiple Emmys, won Critics' Choice TV Awards and has been renewed for Season 3.