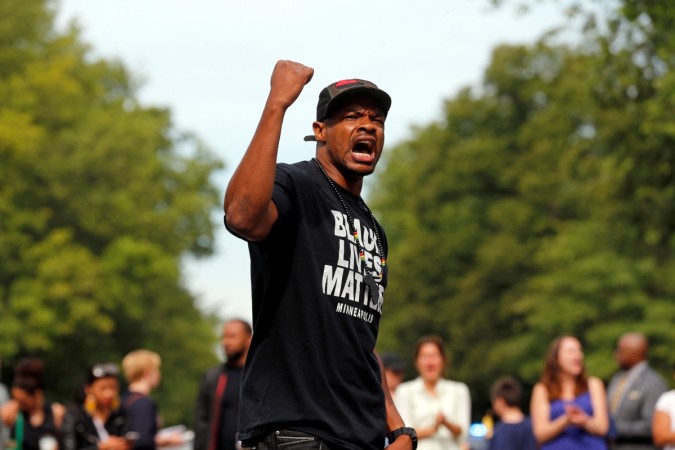 One police officer has been fatally shot in San Antonio, Texas, and another in St. Louis was shot in the face but is expected to survive, in what authorities are calling the latest in a series of target attacks on law enforcement.
The San Antonio detective was writing out a traffic ticket when he was shot to death in his squad car late Sunday morning outside police headquarters by another driver who pulled up from behind, authorities said.
San Antonio police Chief William McManus identified the officer as Benjamin Marconi, 50, a 20-year veteran of the force.
Police said the search for a male suspect was still underway early Monday and that no arrest has been made. McManus said he doesn't believe the suspect has any relationship to the original motorist who was pulled over, and that no motive has been identified.
The St. Louis police sergeant was hospitalized in critical condition after he was shot twice as he sat in traffic in a marked police vehicle about 7:30 p.m. Sunday.
There were two more shootings of police officers reported from a small coastal Florida town of Sanibel, and Kansas City, Missouri.
The shooting in Sanibel was the first time in the city's history an officer was shot in the line of duty. Like the attack in San Antonio, the Florida officer was sitting in his car after a routine traffic stop when, according to the News-Press, a "drive-by shooter" opened fire. The injured officer was treated and released from a hospital, officials said, and the suspect was arrested after a shootout with police.
A fourth officer with the Gladstone Police Department was shot later Sunday night near Kansas City, Missouri, reported the Kansas City Star. According to WIST, the shooting began with a traffic stop, after which the suspect, a passenger, ran from the vehicle and struggled with police when they caught up with him.
During the struggle, police say the man pulled a handgun, wounding an officer before being killed in an exchange of fire. He was not named, but identified as a white male in his late teens.