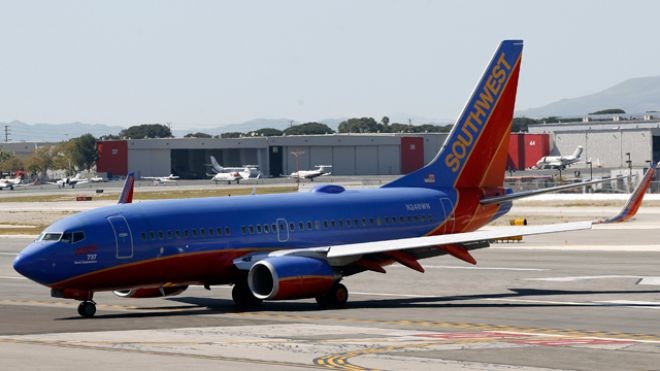 A Southwest Airlines employee was shot dead at Oklahoma City's Will Rogers World Airport on Tuesday. The Dallas-based airline, the world's largest low-cost carrier, called for a halt of all flights and imposed a shelter so that police could hunt down the suspect.
Oklahoma City Police Captain Paco Balderrama told media that the shooting took place at the parking lot of the civil-military airport.
The deceased has been identified as 52-year-old Michael Winchester. The airport will be evacuated as part of the police investigation. "We have potential leads to a possible suspect. We have not positively identified the suspect," Reuters quoted Balderrama as saying.
According to CNN, Balderrama stated that it was unclear whether Winchester and the suspect knew each other. He added, "It's too early in the investigation to figure out the exact motive, although the crime does appear to be premeditated."
Those who know the Oklahoma Sooners sports programs know Winchester because he and his son played football for the team. Winchester was a punter in the mid-1980s and a member of the 1985 national championship team.
According to the Sooners website, Winchester was married and had three daughters and a son. His son, James Winchester, is reportedly special teams player for the Kansas City Chiefs. His sisters, Carolyn (basketball) and Becca (rowing), also apparently played sports for the university.
Will Rogers World Airport is expected to be fully operational by Wednesday. But all flight departures and arrivals has been cancelled until further notice. The main commercial hub for Southwest Airlines is Oklahoma City and it has about 150 flights a day at this airport. More than 3.6 million passengers go through this airport each year.
Reuters also quoted a statement by Southwest Airlines. It read, "We extend our heartfelt sympathies and support to his family and Southwest Co-workers at this time."