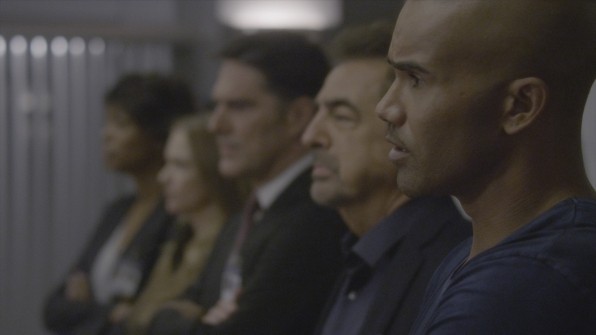 "Criminal Minds" Season 11 is on a week's break, and there will be no new episode this Wednesday. CBS aired Episode 13, "The Bond", on 27 January, 2016, and will not air any new episode as per schedule, this Wednesday, 3 February, 2016. Fans can expect to watch Episode 14, "Hostage", only on 10 February, 2016.
In Episode 13, "The Bond", we saw BAU chasing a suspect and looking for a motive with victims found truck shop restrooms throughout the southern US. And as their investigations progressed, things got worse. While Agent Hotchner and his team struggled to determine a motive to connect these crimes, they were finally determined there was more than one motive at play.
Though there are no official photos or promo, CBS has released a synopsis for the upcoming episode. And going by that, it looks like Episode 14 will see the BAU team hunting for an UnSub who has been kidnapping young women.
It turns out one out of the three captured women would always manage to escape. But, is she misleading the cops and actually playing from the kidnapper's side? Is the woman faking he abduction story?
Well, only "Hostage" will have answers to these questions.
The official synopsis of Episode 14 (via TV.com) reads: "The BAU hunt for a kidnapper after an 18-year-old girl escapes from a suburban home where she had been held captive with two other women for many years."
"Criminal Minds" Season 11 will return with Episode 14, "Hostage," on 10 February, 2016. For more information on the upcoming episode and live-streaming details, don't forget to check back here.