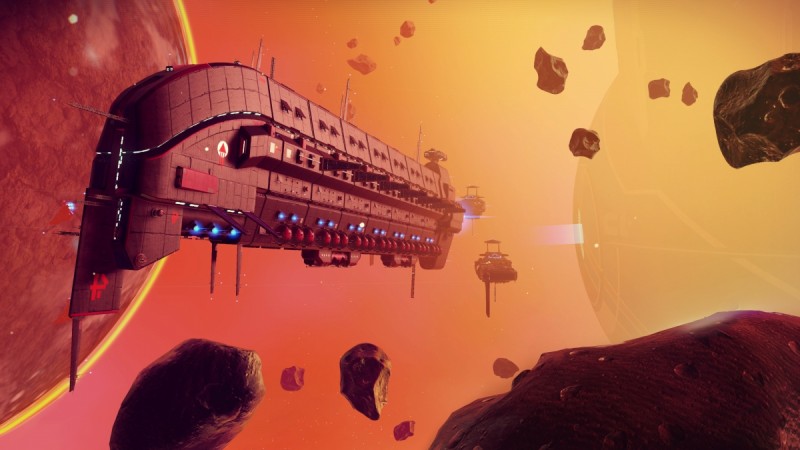 The Advertising Standards Authority has ruled that Hello Games did not mislead consumers through the No Man's Sky Steam page and did not misrepresent the game and its features. In a statement published on the ASA website the regulatory body concluded "the ad did not breach" advertising codes.
"We understood that the screenshots and videos in the ad had been created using game footage, and acknowledged that in doing this the advertisers would aim to show the product in the best light," reads the statement.
"Taking into account the above points, we considered that the overall impression of the ad was consistent with gameplay and the footage provided, both in terms of that captured by Hello Games and by third parties, and that it did not exaggerate the expected player experience of the game. We therefore concluded that the ad did not breach the Code."
According to the ASA, 23 complainants said they believed No Man's Sky "was not as depicted or described" through marketing material such as trailers and screenshots on the Steam page. In its defense, as recounted by the ASA, Hello Games noted that No Man's Sky's content is procedurally generated instead of created by hand.
"This meant that the game content was generated by way of a computer process as that content was encountered by the player. This computer process embodied algorithms that determined, for example, the probability of a player encountering a creature with a particular physiology, exhibiting a particular behaviour or existing in a particular habitat."
According to Ars Technica, the complainants—who had been part of a semi-organised campaign upset with the state of the game at release—insisted that the screenshots on the storefront had seemed to promise various features that turned out to be absent from the final game. These included things like the appearance and behaviour of animals, large in-game buildings, large-scale space combat, loading screens, a promised system wherein the different factions contested galactic territory, and general graphical polish.