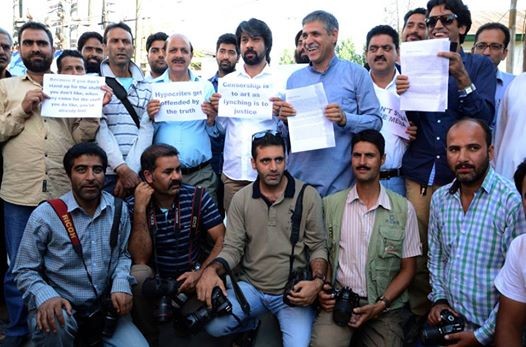 Amid massive unrest in the state, Jammu and Kashmir Chief Minister Mehbooba Mufti-led government is now facing the ire of local mediapersons over an apparent three-day ban on the newspapers in the valley. Incidentally, the state government has distanced itself from any such ban on the local media and said that it could simply be a case of "miscommunication." The valley-based newspapers did not hit the stands today, despite the clearance from the state government.
"‎Kashmir‬ Editors have denounced govt's no ban propaganda and sought clarification from CM Advisor Amitabh Mattoo while they were holding a meeting in Srinagar. He did not get back so it was decided that publication of newspapers cannot be resumed in such an atmosphere and apologised to readers for this breakdown. Editors will again meet tomorrow to review the situation," Shujaat Bukahri, editor of Srinagar-based daily Rising Kashmir, said in a Facebook post.
Internet and mobile phone services are already shut in the valley after clashes between security forces and protestors saw the killing of 43 people and resulting in injuries to nearly 2,000 people after a top Hizbul Mujahideen commander Burhan Wani was killed in Anantnag district of South Kashmir on July 8.
The information blackout in the valley has come under sharp criticism from journalists, activists and other non-profit organisations globally. Srinagar-based journalists and editors also staged a silent sit-in demonstration against the media gag directive of the government.
However on Monday, Amitabh Matoo, advisor to Chief Minister Mufti, reportedly denied any ban on newspapers and said that it appears to have been a "miscommunication."
Mehbooba has also told the Union Information and Broadcasting Minister M. Venkaiah Naidu that there was no such ban on the newspapers in the valley.
The editors and journalists based in Srinagar have, however, taken a strong objection to government's stance and said that a government spokesperson communicated to them that no newspaper should be printed and circulated between July 17 and July 19.
The editors said that during the intervening night of July 16 and July 17 J&K police personnel raided their print press offices and seized the copies of newspapers from them.