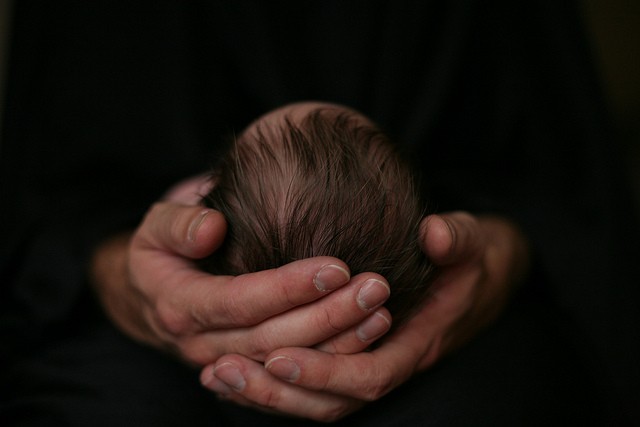 The parents of a baby who was born weighing just 650 gram had almost given up hope of their child's survival. The baby, Rishita, who was born three months premature weighed as much as a cellphone. Her parents, who hail from Telangana, couldn't afford a private healthcare facility. However, a government hospital in the Nalgonda district of the state performed nothing short of a miracle by helping the pre-term baby gain ideal weight, according to NDTV.
The newborn was kept in the hospital for five months and taken care of by the hospital staff. Now she weighs a healthy 2.5 kilogram and is ready to go home.weighs a healthy 2.5 kilogram
"Even I did not expect her to survive. I am not supposed to admit newborns weighing below 1.2 kg. But her parents were very poor and she was a girl," Damera Yadaiah, who treated Rishita, said. The doctor said that he feared that Rishita's parents would not take her to private hospitals because they were too poor.
"I was shocked that the family virtually abandoned her the first week. I had to call them and speak to them," he told NDTV. The doctor said that unlike many pre-term low-weight babies, this one was a survivor. He added that Rishita's hearing and vision were normal.
"In just a few days, when she wrapped her hand around my little finger, I knew this one was a survivor," he added.
But it was not an easy task for Yadaiah and his team of nurses who dedicated themselves to take care of the baby girl. Despite facing an acute shortage of para-medical staff, the doctor decided to assign one nurse to look after Rishita for five months and the results turned out to be positive.
The hospital team used the kangaroo care technique and got specialists on board to ensure Rishita's weight gain.
Her family still can't believe she has survived.
"They took care of her like real mothers — even more than we ever could imagine. Otherwise how can baby who weighs half-a-kg even survive? And then they taught us about kangaroo care. I didn't know if you tie the baby on the chest, it can help so much," the baby's grandmother, Mallama, was quoted by the NDTV as saying.
Rishita's mother, Mamtha was even counseled by the hospital team to not give hope and take good care of her child.