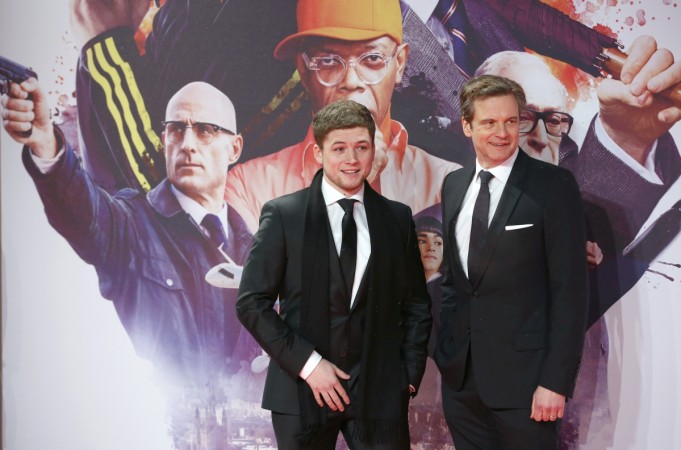 It's official, Lionsgate/Summit's Robin Hood will hit theatres on March 23, 2018, the studio announced.
And while the legging-clad, poor-giver has had more bad cinematic depictions than we can remember, this one promises to be a darker tale.
The film, originally named Robin Hood: Origins, will also be released in premium IMAX format.
Peaky Blinders' Otto Bathurst is helming the films that hopefully won't feature anyone with an American accent and a Canadian crooner.
Taron Egerton (Kingsman: The Secret Service) will play the Sherwood superstar, alongside Jamie Foxx (there goes our hope of no American accents), Jamie Dornan, Eve Hewson and Paul Anderson. The script is by Joby Harold who also wrote King Arthur: Legend of the Sword (kill us now).
Leonardo DiCaprio and Jennifer Davisson Killoran are producing through their Appian Way imprint. Tory Tunnell and Harold will produce through their Safehouse Pictures. Basil Iwanyk is also attached as a producer through his Thunder Road Pictures.
The story will revolve around Robin Hood, after he returns from the Crusades, most likely as a battle-hardened war vet with medieval PTSD.
He then meets a Moorish commander (cue American accent, they love the Americans, them Moors) with whom he teams up to go on a right royal revolt against the English aristocracy.
And while we're rather pleased that the gorgeous Eve Hewson is going to play Maid Marian (we loved her in Bridge of Spies), we're petrified that it may mean her dad, U2's Bono, is going to do the soundtrack.
Warner Bros' 1991 Robin Hood: Prince of Thieves holds the box office crown for Robin Hood films. The movie, directed by Kevin Reynolds and starring Kevin Costner, Morgan Freeman and Alan Rickman, made $390 million worldwide on a $48 million production budget. Like they say, there's no accounting for bad taste.