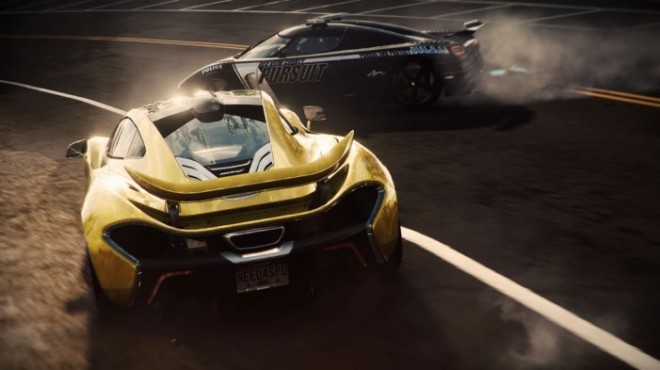 Electronic Arts, one of the leading game publishers, have released a new trailer for the upcoming racing game, Need for Speed: Rivals. The trailer reveals the Progression and Pursuit challenges, which has the gamer playing both a cop and a racer.
The six challenges revealed in the trailer include:
- Get 5 NOS Slams (as a Police)
- Take Down 6 racers (as a Police)
- Bust 3 Racers (as a Police)
- Escape 2 Pursuits (as a Player)
- Drift for 500 Yards in one stretch (as a Player)
- Hit 3 Racers with Pursuit Tech (as a Player)
The above challenges aim at taking out racers and attempting to take them down by using gadgets accessible to the player as a cop, or by the conventional method of tossing a car in front of speeding players to break their speed.
As a racer, one would have to successfully escape from police pursuits, drift for 500 yards and other challenges to gain points and to level up.
All these challenges are also said to be clubbed with the game's Autolog system, which will keep updating the player about his/her friend's in-game success and achievements via internet, according to OXM.
The trailer can be seen below:
[Video Courtesy: eavision/Youtube]
Some of the in-game screenshots have also surfaced online, showcasing the graphic quality of the game along with a wide array of car options and design. Some of the cars shown in the screenshots include Audi, Porche, BMW and Mercedes, reports Gamerant.
Developed by Ghosts Games, Need for Speed: Rivals is scheduled for the following release dates:
Windows PC, PlayStation 3 and Xbox 360
- 19 Nov. 2013 (North America and European Region)
- 21 Nov. 2013 (Australian Region)
Sony PlayStation 4
- 15 Nov. 2013 (North American Region)
- 29 Nov. 2013 (European Region)
Microsoft Xbox One
- 22 Nov. 2013 (Worldwide)