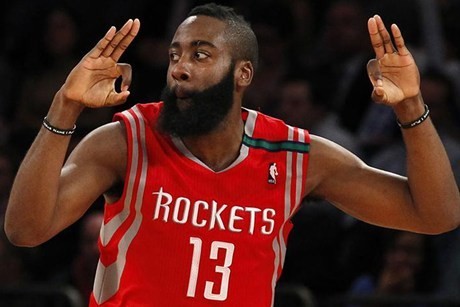 James Harden stole the show as Rockets beat Magic in a pulsating preseason match. Harden hit four out of six from the 3-point range as he scored 21 points to add to his five rebounds. Patrick Beverly added 13 points and nine rebounds while Dwight Howard had 8 points and 4 rebounds. Rockets star Jeremy Lin missed the game due to illness. For the Magic, Manny Harris top scored with 17 points.
The match saw Howard returning to play against his former club Magic, where he spent 8 years. Coach Jacque Vaughn played Nikola Vucevic in defense to mark Howard. Vucevic had a good game and the coach was delighted with his performance.
"I love it," Vaughn said. "He's got a bruise on his arm and underneath his eye a little bit. That means he came to play. You should go home every night with some sort of scar or scab or a Band-Aid. [It means] you came to play. He got a couple of bruises, and I love seeing it."
Howard said he enjoyed playing against Vucevic and that it was a challenge he was looking forward to. "I like playing him," Howard said. "I think he's a good young guy. He has a lot of talent. He just has to play. It takes time. I'm looking forward to our matchup again. I'm pretty sure by then I'll be in better shape, and he'll be ready to play."
Victor Oladipo, Orlando's first-round pick didn't have a game to remember as he struggled from the floor. Andrew Nicholson added 15 points to his nine rebounds while Aaron Afflalo finished with 13 points.