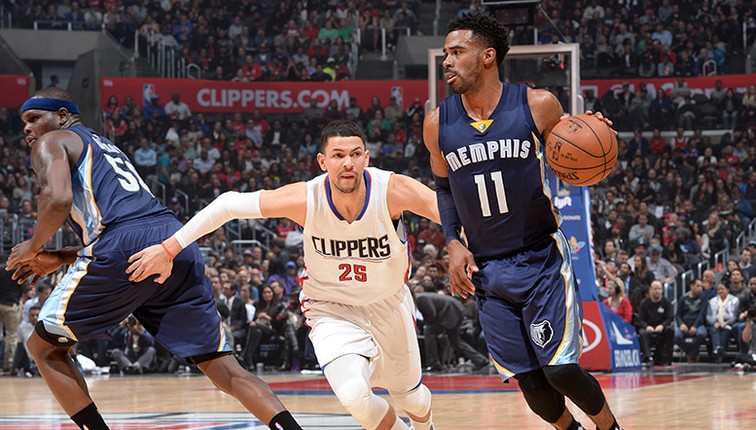 In his ninth NBA season, Marc Gasol is becoming a 3-point shooter.
The 7-foot center hit a go-ahead 3 from the left corner with 14 seconds left , and the Memphis Grizzlies hung on to beat the Clippers 111-107 on Wednesday night, snapping Los Angeles' seven-game winning streak.
The Clippers had the NBA's best record at 10-1 entering the game
Mike Conley scored 30 points , Gasol added a season-high 26 and Memphis equaled a season high with 15 3-pointers, including a career high-tying seven by Conley.
Gasol made four 3-pointers, the same number he hit in helping Memphis rally for a win over Washington last month. He's made 16 3s this season after hitting just 12 in his first eight seasons.
"We stay in the moment and it's been good so far," Gasol said. "We made the right plays and we are lucky the ball went in."
JJ Redick scored a season-high 29 points, Blake Griffin added 25, and DeAndre Jordan had 14 rebounds for the Clippers, who still have the NBA's best record at 10-2. Both of their losses have come at home.
"I don't like that," Clippers coach Doc Rivers said about the home defeats. "We had enough points, we didn't have enough defense."
Los Angeles came in outscoring opponents by an average of 16.6 points, fourth-highest in NBA history, but the Grizzlies built a 16-point lead in the first half and were ahead by seven going into the fourth.
In the end, it was the Grizzlies' defense that preserved the victory.
The Clippers have lost only two games this season, but both have been at home, to Oklahoma City and now Memphis.
Grizzlies travel to Dallas to face the Mavericks on Friday.
Clippers travel to Sacramento on Friday before returning to Staples Center on Saturday to host the Chicago Bulls.
Source: ABC News & Associated Press