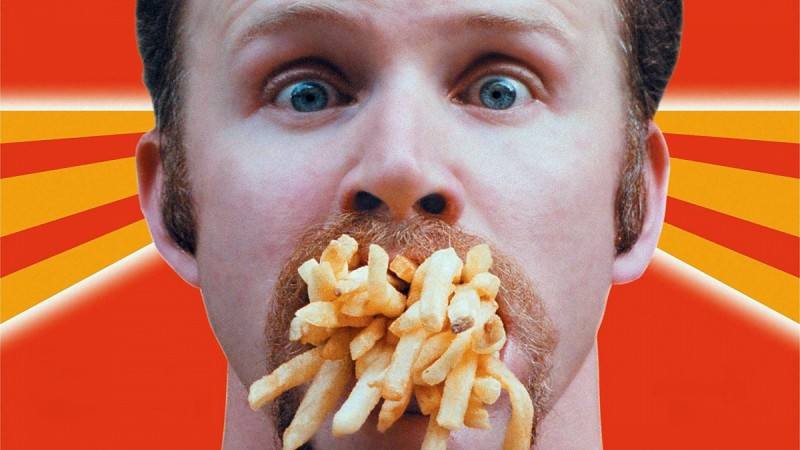 Guess what the director and star of Super Size Me is doing. He's opening his very own fast food chain. It sounds a bit like Michael Moore advocating to send more jobs overseas.
The fast food chain, Spurlock's Holy Chicken!, promises grab-and-go grub that is "made and backed with integrity and openness, including closing the loop in sustainability by raising our own chickens," according to a company statement.
"The food is not only hormone free, its antibiotic free, cage free, free range, farm raised, humanely raised and 100 percent natural!"
So that's OK then.
"I think it's the road that's been paved before me by people like Dave Thomas [of Wendy's] or Les Wexner, who have realised Columbus is a great place to understand the tastes and desires of the American public," Spurlock, who has a long history of his own with the city (in addition to living here a month while he filmed an episode of his TV series 30 Days, Spurlock once dated a woman who grew up in West Jefferson) told Columbus Alive.
"When we were figuring out, 'Where do we want to go do our test and see if Holy Chicken is going to resonate with the audience the way we believe it will?' all fingers and all signs pointed to Columbus.
"I think it is an incredibly economically diverse city. It's an ethnically diverse city. And you don't have to drive that far outside of the loop to be in a place like where I grew up in the country. It has the best of all possible worlds all within a 50-mile radius."
According to Columbus Business First the site for the restaurant was acquired by RSSUM Properties LLC for $275,000 from Thomas 22 Ltd., which owns several Wendy's around Central Ohio.
The name Holy Chicken! was registered by Big Table LLC, a name that turns up multiple results around the US.
Holy Chicken opens Saturday, November 19 in Columbus.