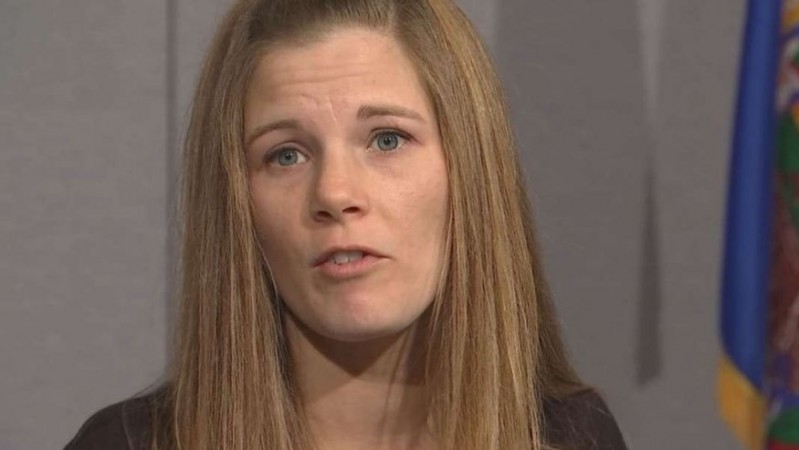 A Minnesota woman filed a lawsuit against her 17-year-old child, the county and a handful of other agencies after she claimed that her child was receiving transgender services without her permission, Fox News reports.
Anmarie Calgaro says St Louis County, St. Louis County Public Health and Human Services Director, Fairview Health Services, Park Nicollet Health Services, St. Louis County School District, Principal of the Cherry School treated her child as an emancipated minor, according to the lawsuit.
"Why wasn't I even notified? I feel that my constitutional rights have been stripped from me," Calgaro told reporters, according to KMSP-TV. "If this had been a child custody case, I would've had my day in court. I'm firmly committed to what is best for my son. I'm his mother, and he has always been and always will be welcome in our home."
According to BuzzFeed, Calgaro is being represented by the Thomas More Society, an anti-abortion law firm most well-known for currently defending David Deleiden, the activist who last year released undercover films about Planned Parenthood's donation of fetal tissues to medical research.
In June of 2015, with the help of Minnesota Legal Aid, Calgaro's 'son' had filed a court order requesting legal emancipation from her parents, claiming that she had been living independently of them and supporting herself for at least six months. Shortly thereafter, she began receiving hormone replacement therapy to aid in her gender transition at Park Nicolett.
In Minnesota, minors who are living on their own and financially supporting themselves are allowed to give consent on medical services without having their parents notified.
These kids are often thrown out of their family homes, because their identity and their condition is not tolerated, and no effort is made to understand the child," Jamison Green, immediate past president of the World Professional Association for Transgender Health, told BuzzFeed News.
"It seems like this young woman is making every effort to take good care of herself. I feel that it's a very sad thing that this has to be handled in a public way," Jamison added. "It appears that the mother is trying to discredit the process that her child is going through."
Erick Kaardal, special counsel to the Thomas More Society, which represents Calgaro, told the Washington Times that Calgaro and her child still have a good relationship despite the lawsuit.
"They have a good rapport," Kaardal said. "So in that way, it's really not a typical emancipation case. But the idea of the government funding him, funding medical services, just goes too far with respect to parental rights."