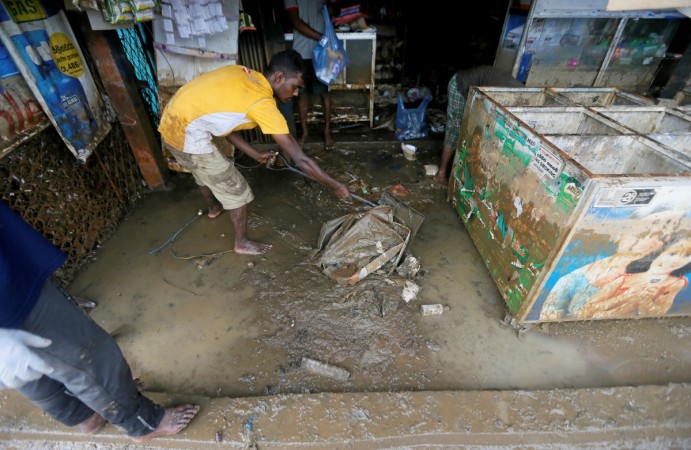 As rain in Sri Lanka stopped, rescue and relief operations began. The latest reports suggest that the natural calamity has claimed more than 100 lives.The authorities are also trying to manage as many as 1,11,900 people who have been displaced due to the rain-induced landslides and floods.
At least 101 people have died and 100 are missing, Agence France Presse quoted Sri Lanka's Disaster Management Centre (DMC) as saying. The Kegalle town in Sabaragamuwa Province sustained maximum damage. The death toll is also expected to rise as authorities continue with the rescue operation.
"We are now in control of the situation. We appreciate the prompt response of many countries," Finance Minister Ravi Karunanayake said.
At least 47 bodies have been found, while 180 people are still missing, a CNN quoted Sri Lankan Red Cross Society as saying. Others are being searched for under debris.
President Maithripala Sirisena has set up a Special Environmental Relief Task Force to "restore suitable living conditions for the affected people and the environment damaged by the recent landslides and floods." The areas where the landslides and flood took place have been declared as High Security Zones.
Aid has been sent from India, Nepal, Australia and Japan so far as the country tries to stand on its feet.
The Sri Lankan Army has been dropping food and other resources through air, authorities were quoted as saying by CNN.
Water level at areas like Wellampitiya is still at 8 feet, the police said.