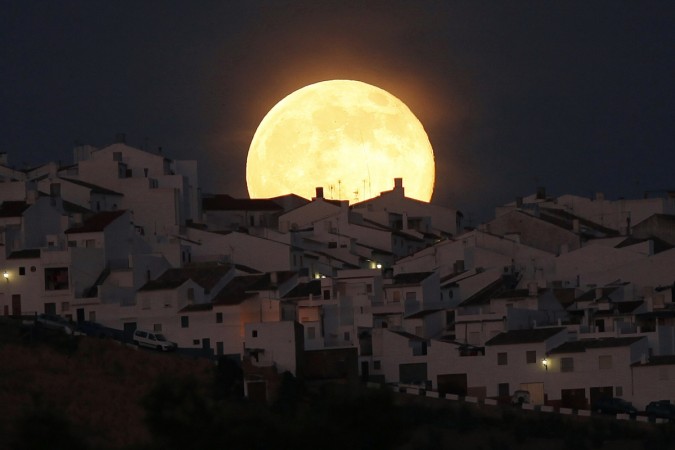 On Monday (November 14) at 6:15 am EST, the moon will arrive at its closest point to the Earth in 2016: a distance of 221,524 miles (356,508 kilometers) away.
This is within 85 miles (137 km) of the moon's closest possible approach to Earth.
In 69 years, the moon has never come this close, and you better find out where you can see it, up close and personal.
According to a report in Space.com: This month's full moon (Supermoon) will likely get a lot of extra attention since it will be the closest since January 26, 1948.
But astronomers are dunking a bucket of cold water on the event. They say that a difference in the moon's size and brightness may not be noticeable to most sky watchers.
"I encourage people to go out and take a look, but I wouldn't wake the kids up," Jim Lattis, director of Space Place, the University of Wisconsin-Madison's astronomy outreach center, told the LA Times.
Sky & Telescope senior editor Alan MacRobert said that at its closest, the moon will appear 7% larger and 15% greater in area than average. Because the planet is closest to the sun during the months of November through January, the lunar disk will also appear 16% brighter than an average full moon.
"That's not enough to notice unless you're a very careful moon watcher," MacRobert said in a statement.
But NASA says that even though this will happen three times in 2016 (the first was October 16 and the next on December 14), on November 14, it becomes full within about two hours of perigee —making it an "extra-super moon". The agency adds that the full moon won't come this close to Earth again until November 25, 2034.
The December 14 Supermoon, NASA says, will prove to be a dampener for skywatchers as it will wipe out the view of the usually gorgeous Geminid meteor shower.