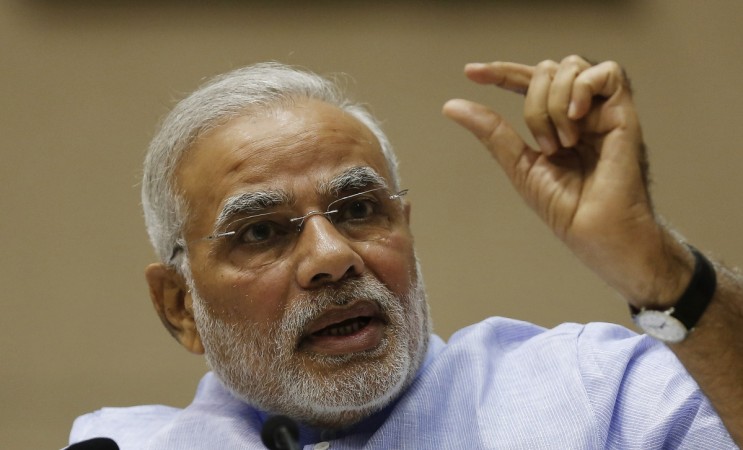 Prime Minister Narendra Modi's live address to Students on Teachers' Day has upset Delhi's private schools' authorities who are concerned about arrangement expenses and space to assemble students in one place at a time.
The private schools are concerned about expenditures on making arrangements and space to assemble students who would be allowed to participate in a question and answer session following Modi's speech.
A principal who chose to remain anonymous said that arranging all the equipments to enable broadcast would cost a lot. She added that "the way it is being forced on them" has left most of the schools upset about the event.
"Besides the expenses, we will have the problem of lack of space in our school. We will allow the nursery students and students till class 5 to leave early. They are too young to understand the speech and will be tired by afternoon," IBNLive quoted the principal.
"The main concern is getting all the students assembled at one place and then making them listen to the PM. We have two auditoriums so we would be able to manage. But what about the smaller private schools," pointed out Tagore International School Principal Madhulika Sen.
While according to the directive, the government schools would get funds from Vidyalaya Kalyan Samiti for making the concerned arrangements, private schools will have to organise the event on their own expense.
Teachers too are upset about the event as they think they would not be able to celebrate their special day because the entire day would be spent in making arrangements.
Principal of Spring Dales Ameeta Mulla Wattal said though they appreciate PM's initiative "to bond with students," the arrangements for broadcasting the live speech would not let the teachers enjoy their special day.
"...Teachers' day is a special day for the teachers to enjoy. So though it is a good initiative, teachers will end up spending the entire day to ensure implementation of the government directive," Wattal.
The Directorate of Education (DoE) Delhi, had issued a directive on Friday asking all private and government schools to make arrangements for live telecast of Modi's address to students on Teachers' Day.
"It asked the schools to "make available requisite number of televisions, set-top box connections, projectors, screens, amplifiers and generator sets/inverters on hiring basis, if the same are not available in the school."
In order to assemble all the students from 2:30pm to 4:45pm, the DoE asked the schools to change their school timings for the day to the directed timings and warned that "any laxity in the arrangements shall be viewed seriously."
The DoE would monitor the progress in arrangements made by schools and submit the report of the same to the Delhi Government by 5pm on 2 September.
Doordarshan would telecast Modi's speech and interaction with the students across the country and it would also be available on Ministry of Human Resources and Development website.