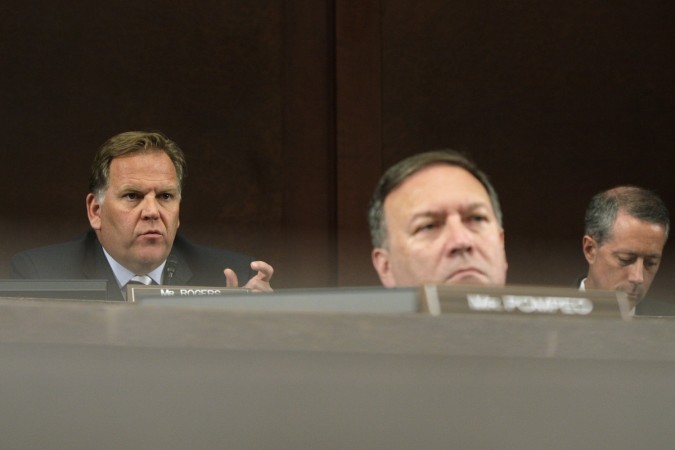 President-elect Donald Trump plans to name his picks for three key posts: Michael Flynn for national security adviser, Sen Jeff Sessions for attorney general and Rep Mike Pompeo for CIA director.
That's according to Sean Spicer, a Republican National Committee official involved in the transition, who spoke to NPR.
The attorney general and CIA director nominees will need to be confirmed by the Senate. The national security adviser does not need Senate confirmation.
Pompeo, 52, a third-term congressman from Kansas, was a surprise pick to lead the Central Intelligence Agency. He was on the House of Representatives intelligence and energy and commerce committees, as well as the committee investigating the 2012 attack on the US diplomatic compound in Benghazi, Libya.
Pompeo has echoed Trump's criticism of the Iran nuclear deal. In a tweet on Thursday, Pompeo wrote: "I look forward to rolling back this disastrous deal with the world's largest state sponsor of terrorism."
According to Politico: Pompeo, who was first elected to the House in 2010, is seen by his colleagues as sharp, smart and a quiet force in the chamber.
He graduated No. 1 in his class at West Point, and went onto Harvard Law School before working at Williams and Connolly, a top D.C. law firm. He has a background in intelligence and foreign policy, having served in the Army and as a member of the House Intelligence Committee.
He gained prominence in the last few years after former Speaker John Boehner tapped him to serve on the House panel that investigated Benghazi. The Kansan founded Thayer Aerospace in Wichita before entering politics.
Pompeo has always had designs on leaving the House. He toyed with challenging Sen. Jerry Moran (R-Kan.) in the GOP primary in 2016, but ultimately backed down. Some conservatives quietly urged him to run for speaker.