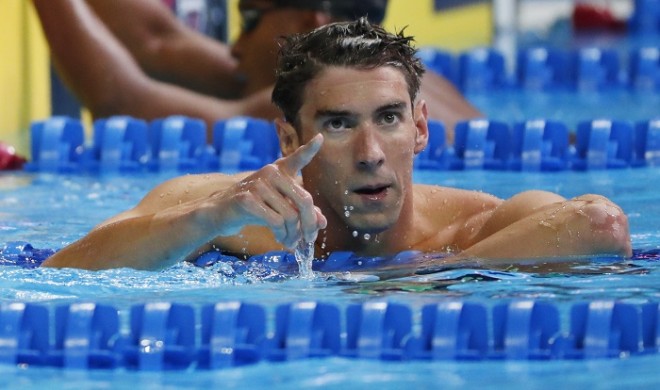 U.S. swimmer Michael Phelps on Sunday managed to snag his 19th gold medal in the Olympics, by leading three compatriots to pole position in the 4x100m freestyle relay event at the Rio Olympics 2016 in Brazil.
Phelps, who has seen ups within the pool and downs outside it, was visibly elated at this new victory.
However, it seems Twitteratti was more elated, apparently at the opportunity to make their sentiments known about Phelps and what seemed his umpteenth gold medal win to them.
To the common man, 19 Olympic gold medals may seem comically impossible, and worth a fortune if achieved.
And people seemed happy to voice that opinion:
Others compared his medal tally to those of countries.
When Michael Phelps has won more gold medals than other countries. He should be a country. ?? #RioOlympics2016

— Kristoffer Martin (@flinsTUNs) August 8, 2016
All-time Summer Olympic gold medals:

Michael Phelps 19
Argentina 18
Austria 18
Jamaica 17

— Gord Miller (@GMillerTSN) August 8, 2016
Then there were those who chose to humanise him in humorous ways. Or were they trying to prove he is anything but human?
Michael Phelps is my age.

He has 19 gold medals.

I have my pic on a restaurant wall for eating a big hamburger.

We've both led full lives

— Exploding Unicorn (@XplodingUnicorn) August 8, 2016
Michael Phelps extends his Olympic records with his 23rd medal and 19th gold. #USA

Both are more than any other two male swimmers combined.

— Paul Carr (@PCarrESPN) August 8, 2016
Or is he a Super Saiyan?
Some chose to give a different spin to the cicrular marks seen on Phelps and other American Olympics participants.
Here's wishing to see more from Phelps! It has been speculated he has a chance to win all six swimming gold medals up for grabs for men. Let's play the waiting game to see if that comes true.