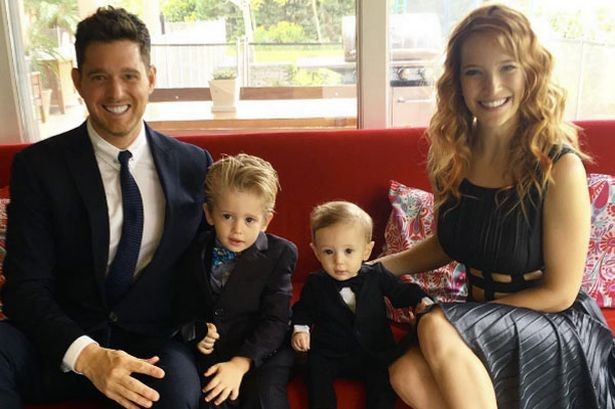 Michael Buble's son Noah has been diagnosed with cancer after an unexpected trip to the doctor took a shocking turn for the worse.
Little Noah, who just turned three in September, had travelled to the US with his mum, Luisana Lopilato, and dad Michael after they raised concerns about his health.
In a statement posted on Luisana's Facebook, Michael said: "We are devastated by the recent cancer diagnosis of our eldest son Noah who is currently in treatment in the United States.
"We've always talked a lot about the importance of the family and the love we have for our children.
"Luisana and I are going to spend all our time and attention to help Noah to get better, by suspending our professional activities for now.
"During this difficult time, we ask that you pray for him and please respect our privacy. We have a long road ahead of us and we hope that with the support of our family, friends, fans around the world and our faith in God, we can win this battle."
According to Perez Hilton's blog, Noah's doctor first thought he was suffering from mumps, but further investigation revealed it was cancer.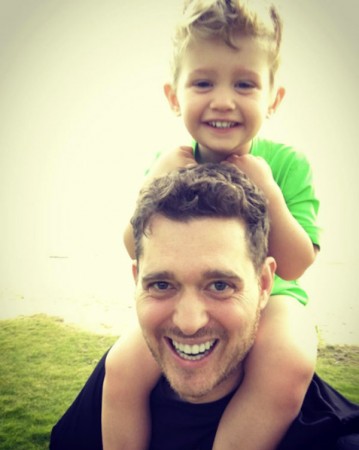 It comes a year after Noah was hospitalised with serious burns after he climbed on their kitchen worktop and poured boiling water over himself.
Michael, who was in the US at the time, dropped everything to fly home to Argentina to be with his family.
Noah luckily avoided having skin grafts to treat his six per cent burns, but still needed daily dressings to heal his scalded skin.
Since then, Michael and Luisana have had their second baby boy , Elias Buble, born in January 2016. In an interview earlier this year, 29-year-old Lopilato said she and her husband are "a little weird about our kids".
She told PageSix.com: "We love to be with our kids a lot. When we are out for one hour, we miss them."
Lopilato added that she and Buble do not work at the same time, and that she goes everywhere with her children.