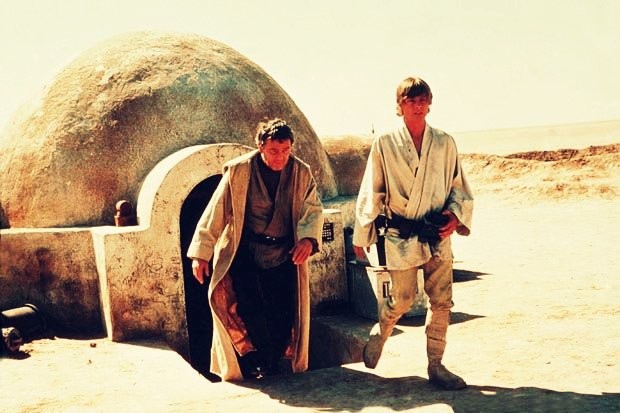 In Star Wars, the dune filled desert planet of Tatooine is so isolated that even the Jedi knights and the Dark Forces keep away from it and hence it served as safe haven for young Luke Skywalker for a very long time. But not anymore, today the filming location of the movie in Tunisia has turned into an Islamic State (Isis) hotbed.
George Lucas filmed three of the Star Wars sci-fi movies in the Tunisian desert town of Tataouine,which also inspired the name of fictitious planet. According to a CNN report the area in southern Tunisia,which once was the most favourite destination for Star Wars fan,is now a jihadi hotbed.
Tataouine,which is located at Tunisian border close to Libya is now an Isis stronghold and the film sets,one of which was young Luke Skywalker's home is being used as place to store weapons and ammunition.
Recently the Tunisian counter terrorism forces found two arms caches in the area, including one that contained rocket-propelled grenade launchers and more than 20,000 rounds of ammunition.
The town is located some 96 kms from the Libyan border,where Isis has established a strong base and has some 4000 recruits in its training camps. The area has become a way-point for Isis supporters. Recently following the Bardo Museum attack in Tunisia, the country issued a directive asking all tourists to avoid the area completely.
Last week, terrorists attacked the National Bardo Museum in the nation's capital, Tunis, killing 23 and leaving many others wounded.
Isis claimed responsibility for the attack, which was carried out by men later identified as Tunisians who had trained in Libya.