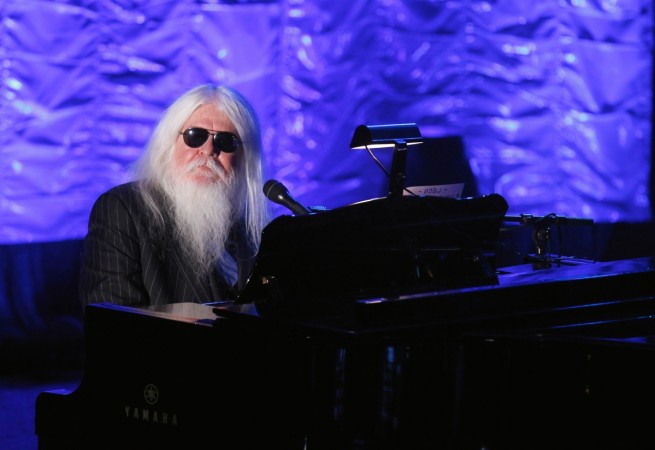 Legendary musician Leon Russell has died. He was 74.
Russell collaborated with Bob Dylan, George Harrison, the Rolling Stones and Elton John over the course of 50 years in the music industry.
"Leon Russell died on Nov. 13, 2016 in Nashville at the age of 74. His wife said that he passed away in his sleep," Russell's website wrote. "The Master Of Space And Time was a legendary musician and songwriter originally from Tulsa, Oklahoma who performed his gospel-infused southern boogie piano rock, blues, and country music for over 50 years."
Elton John, who collaborated with Russell on 2010's The Union, paid tribute to the musician on Instagram. "My darling Leon Russell passed away last night. He was a mentor, inspiration and so kind to me," John wrote.
"Thank God we caught up with each other and made The Union. He got his reputation back and felt fulfilled. I loved him and always will."
Russell, an inductee of both the Rock and Roll Hall of Fame and the Songwriters Hall of Fame, dealt with a string of health problems in recent years, including surgery to stop leaking brain fluid in 2010 and a heart attack that he suffered this July that requested surgery, the Rolling Stone reported.
Russell worked with artists like the Byrds, Herb Albert and Phil Spector; as a member of Spector's "Wrecking Crew," Russell played keyboards on tracks like the Ronettes' "Be My Baby" and Ike & Tina Turner's "River Deep – Mountain High."
In 1970 Russell released his first solo LP, Leon Russell, which featured "A Song for You."
Artists like Andy Williams, Donny Hathaway, the Carpenters, the Temptations and, notably, Willie Nelson and Ray Charles covered the track, with Charles' rendition winning the 1993 Grammy for Best Male R&B Vocal Performance.
In 2005, "A Song for You" duet between Herbie Hancock and Christina Aguilera also landed a Grammy nomination.